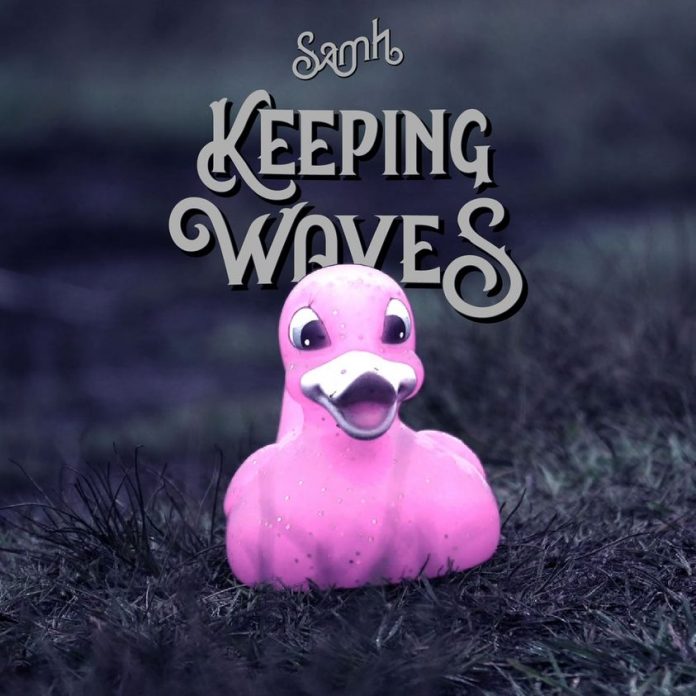 Samh is one of those bands who do that thing I adore; you never quite know what a release is going to sound like, you expect the unexpected. And so it is with 'Keeping Waves'.
Skittering drums and moody warped guitar may lead you to think you know what's coming but there's a twist. Over this skittering rhythm comes the sweetest melody and an angelic voice, occasional vocal harmonies to make you swoon. The skittering gives it an edge of darkness, a feeling of unease, of anxiety. Reinforced by the return of the warped guitar and a thudding jerky bassline. The contrast of the sweetness and the darkness is exquisite. It's so finely balanced; one is not allowed to overcome the other.
That sweet slightly yearning voice sings words about love, about sexuality. Another double edge to the song.
It reminds me of Scritti Politti (formed incidentally by Green Gartside while studying fine art at Leeds Polytechnic – now Leeds Beckett University); that sweetest thing and drum feel and sound. But then again it has echoes of somewhat avant-garde jazz based post-punk music (I'm thinking Rip, Rig and Panic).
Enough of the comparisons because this has something all of its own. A beauty in the darkness that edges into the light. It bestows a feeling emotionally that is addictive; I found myself playing it again and again.
This is something you must hear, you must listen to really hard, it demands that. This is so good it hurts.