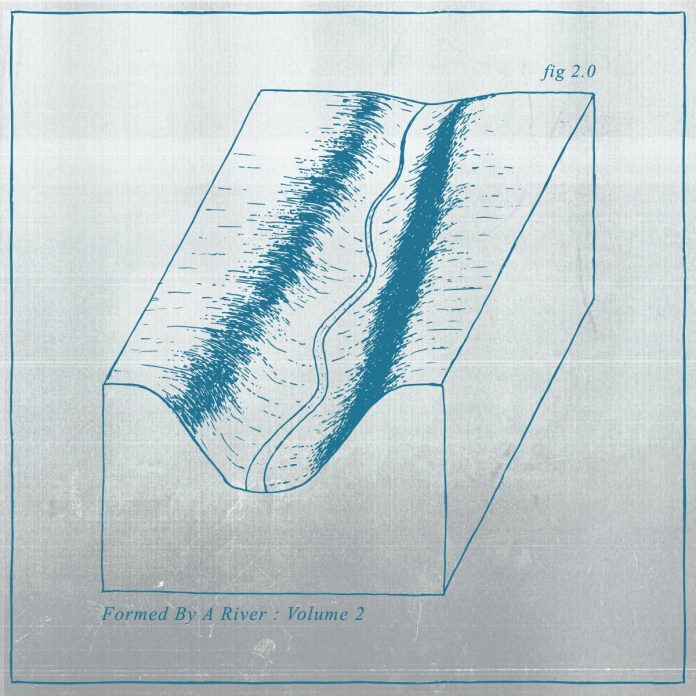 Formed By A River have started fundraising for the release of the second volume of their charity compilation celebrating unreleased material from an incredible range of artists across the M62. The proceeds from the sales of this volume will be split and donated to both Music Venue Trust and Stagehand.
After the success of Volume 1, which raised over £500 for Music Venue Trust, Max Lilley (from the band Bloodhound) and the team behind Formed By A River have made every effort to grow and evolve the compilation into an even more varied and exclusive body of work. Volume 2 will feature contributions from artists including: The Howl & The Hum, Bull, Talk More, Fever, Last of the Wonder Kids, and many more, and will be crowdfunded during June and July through Crowdfunder.
Across its 16 tracks, Volume 2 boasts exclusive covers, live and acoustic versions, demos, and brand new never-before-heard songs from some of the most exciting bands in North of England. In addition to a more ambitious collection of tracks and artists, the Formed By A River team will broadcast two exclusive live sessions and Q+A's with Bull and Fever from legendary venues in their hometowns, The Crescent (York) and The New Adelphi Club (Hull).
As well as northern favourites including the likes of The Howl & The Hum and Bull there are also some newer, upcoming projects. These include the likes of British-Somali poet Knomad Spock who has had recent success with BBC Radio 6 Music and BBC Radio Wales in the lead up to his highly anticipated debut album 'Winter of Discontent'. It also includes TALKSTOOMUCH, a 21-year old producer/artist from Manchester who infuses elements of classical piano and deep ambient production, drawing influence from the likes of Lapsley and Harvey Gunn.
The compilation has once again been mastered by Adam Bairstow (Brooders, Taboo Sessions), the artwork and merchandise is designed by Lana Green, the original illustration was drawn by Stewart Baxter (LIFE, Hinterland Creative), and Max Lilley (Bloodhound) has taken on compilation, PR, and organisational duties with Volume 2.
Max Lilley says: "There was never really a plan to do 'Volume 2' but I was scrolling  through transcripts from debates in the house of commons about support for the hospitality and music industry having signed some petitions and it was clear that there was just NOTHING. I felt kind of helpless so I thought, what can I do to help? Then it just kind of occurred to me that I could do another volume and I wanted to make it more ambitious, make more of a difference, and showcase more incredible artists. This volume is full of wonderfully versatile and interesting and I am absolutely humbled to be able to present these tracks to people. There are some really incredible songs on here."
The past year has put many hurdles in front of artists, preventing them from creating and releasing new music but many have developed a way to record at home and Volume 2 is awash with these brand new never-before-heard tracks from the likes Household Dogs, Bull, Codex, Talkboy, SLAP RASH, Sarge, TALKSTOOMUCH, Eric Dimmack and Last of the Wonder Kids.
In the absence of new material, an influx of artists have been breathing new life into old material and this compilation is delighted to host exciting new twists on old tracks from Fever, Talk More, and Crush.
Some have used this time to explore genres further afield from their own which can be heard in exclusive covers from The Black Lagoons and Alice Simmons.
And, with the ever-growing void of live music being apparent now more than ever, the album delivers new live versions of songs from Knomad Spock and The Howl & The Hum too.
Lots more including links to the Crowdfunder, Formed By River social media and the Secondhand Band Merch initiative here: linktr.ee/fbar
Formed By A River: Volume 2 tracklist
1. The Great Depart – Household Dogs
2. …In A Ditch (Demo) – SLAP RASH
3. Lovely Head (Goldfrapp cover) – The Black Lagoons
4. All My Plants Are Dead (Acoustic) – Crush
5. ICSIIY – TALKSTOOMUCH
6. Need Me – Sarge
7. King Street (Acoustic) – Talk More
8. Portrait I (Live at Oporto) – The Howl & The Hum
9. Statues (Demo) – Last Of The Wonder Kids
10. Grandma's Pen – Bull
11. Drop In The Ocean – Eric Dimmack
12. Time Will Define (Acoustic – Live at Young Thugs) – Fever
13. Flume (Bon Iver cover) – Alice Simmons
14. Average Wave – Talkboy
15. Grin (Demo) – Codex
16. Maps (Live) – Knomad Spock