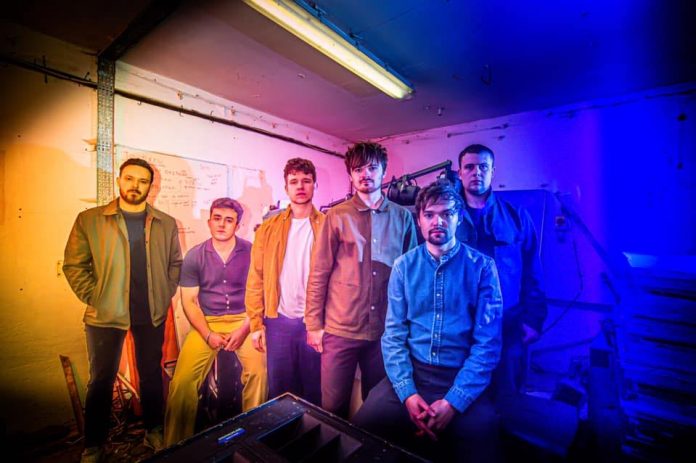 Silver Club hail from Sunderland – outside of our usual area I know, but I took one listen to this track and fell in love with it. I thought it would be something worth bringing to your attention.
Silver Club do something which is what I'm going to call British 60s' style psychedelic rock/pop with a surf edge. It's heavy on the swirling keyboards. And I love swirling keyboards. But this is not the only lovely thing about this single – there is gorgeous guitar, twangy guitar in places. There is something of a stalking sinister sounding vocal. There are smooth harmonies. It's a fab multi-layered sound people.
But all of this lovely sound is used to produce something that has a tune that is bloody earwormy, and has a pop sensibility to it.
And it's something of a musical journey, this song changes throughout it's over 6 minute length – yep you read that right. This thing is epic. It's an object lesson is taking something and writing something that never makes you bored, but sounds completely seamless, every change makes sense, every extra layer of sound isn't added just for the hell of it, they're there for a reason.
And somehow although their sound may sound retro, if isn't. Their approach to it isn't a retro approach. It's British 60s' style psychedelic rock/pop through the lense of music now. You can hear hints of that Manchester sound, hints of music from the 80s, hints of indie. This isn't retro copyist stuff.
Quite who the Lem the song is about I don't know but Lem inspired something absolutely fucking brilliant.
The info
Silver Club are a Sunderland based surf rock 6 piece, packing their music with Psych Surf tendencies of Tremolo and Juno synthesiser goodness. Their music brings a huge variety of tones; Morricone meets Tame Impala sandwiched together with a vintage 60s edge.
Silver Club are:
Keyboard/Lead Vocals – Aaron Morton
Vocals/Acoustic Guitar – Dan Cuddihy
Lead Guitar – Danny Baister
Rhythm Guitar – Ashley Bell
Bass – Martin Wilkinson
Drums/percussion – Adam Baister