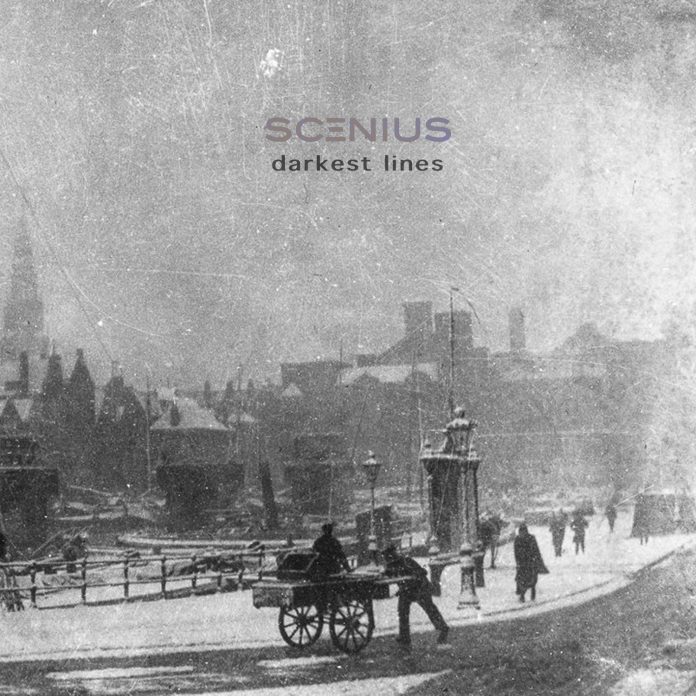 This is Scenius' fourth release, and they continue to impress me hugely. Their retro but not at all retro dark electronica changes from release to release but somehow it sounds like them whatever they are doing.
For this release they are mining a post-punk dark electronica sound. It has hints of say pre-popstar Human League or dark period Depeche Mode. Synths are strident, beats are insistent, disturbing sounds ring out, vocals are dead-pan.
But I am giving the impression that this song is devoid of tune whereas it actually has a tune that is horribly earwormy. Three plays in and I'm singing along. It's darkness is catchy.
And as I said right at the top, although their sound could be considered to be retro, it somehow isn't. It sounds – and I said something like this in a review not that long ago – like I remember post-punk electronica sounding but in actuality it doesn't. It's cleaner, somehow weightier, and all together better. And while it has a post-punk dark electronica sound to it, Scenius apply some pop sensibility. It's catchy, horribly catchy.
Scenius are producing some seriously good releases, and this is one of my favourites. If you're a fan of electronica or electro-pop then you need this in your life right now.