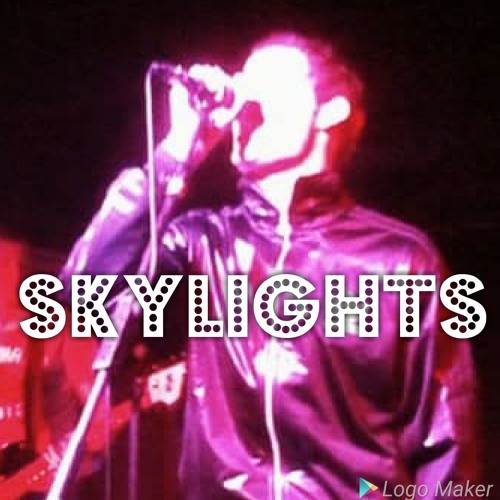 Skylights' new single 'Take Me Somewhere' is one of those joyous indie rock tracks. It's bouncy, it's danceable, it's full of energy, it's gonna make you come away with a huge smile.
"OK" so I hear you say "aren't there lots of indie rock bands that do this, what makes this different?". Well it just has these moments when it soars, when it turns it up a notch or two. And it has this slightly punky edge that sets them apart from a lot of indie rock bands. And I'm going to have admit that I'm not always a huge fan of indie rock, there just seems to be so much of it around. And much of it, at least to me, sounds similar, perhaps I'm just jaded. Having said that I'm always open to being surprised by an indie band, but they need something that marks them out for me. In Skylights' case it was that raucous edge that did it. Actually this is one of those tracks that doesn't benefit from listening on headphones, what you need to do is to listen on a system, turn it up loud and just listen. Give those guitars some space to work.
It races along, it seems to be much shorter than it actually is. The guitars are big but they're mixed down. This gives the track some weight and depth. The drumming is not flashy but drives it along hard. The mix is great, it's not too tight. It sounds like a rock band, albeit one with a pop edge.
Look this is great, it made me sit up and listen, something that for an indie band isn't easy. I'd suggest you did the same.
The info
Skylights are an indie rock band hailing from York and Leeds.
The band are:
Rob Scarisbrick – vocals
Turnbull Smith – guitar
Jonny Scarisbrick – bass
Myles Soley – drums
The band are heavily influenced by the sounds of Leeds band The Music, Manchester's Oasis, Wigan's The Verve as well as the punkier tones of the likes of Sex Pistols and The Clash. They are regulars on the York and North Yorkshire BBC Introducing show.
Website: http://skylights2018.co.uk/home/