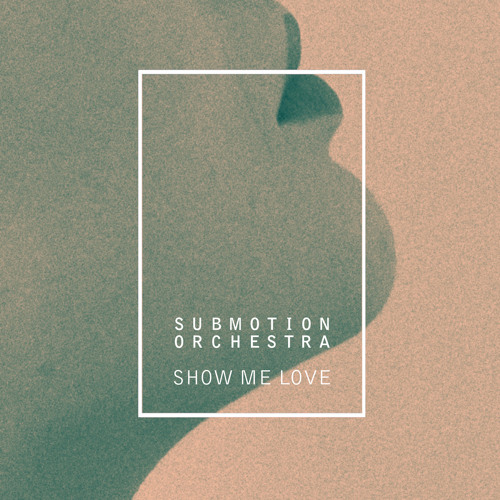 I'm sorry but this is another of those 'I didn't expect to like this but I do' releases. I don't really know why I'm apologizing for that, I just feel I have to. It's not that I'm going off the usual noisey and/or difficult music I usually rave about, it's just that I seem to widening the range of music I really like.
Up until I heard this, Submotion Orchestra were something of an unknown quality to me, I'd obviously heard of them but without hearing a song, track or even part of something from them, I'd tagged them as a band I just won't like. This isn't very open minded of me but let's be honest we all do this sometimes, we all just sometimes assume that we won't like a particular band or artist. This was an object lesson for me not to do that.
Submotion Orchestra's cover of Robin S' 1993 hit 'Show Me Love' is just the most chilled thing I've heard in ages. It leaves you feeling gooood people. And it really isn't the usual sort of thing I like at all. But this has totally captivated me.
Musically it's all sparse synths, almost not there skittering percussion patterns, and the most wonderful horn. It's mellow, way mellow. And over there are gentle beautifully sang vocals. And it's all put together so well. There are stabs of dubby sound, odd synth sounds that surprise, gently surprise, there's nothing jarring in this track.
It's just incredibly impressive, it's an example of how something that isn't flashy, or hasn't obviously set out to show how good a band or artist is, can be fantastic in an understated way. This might almost be described as an exercise in musical understatement. It's that that draws you in.
This is wonderful, simply wonderful.
The info
With 5 albums and 3 EPs under their belt, the 7-piece haven't taken their foot off the gas since the get-go. Delving deep into jazz, dub, electronica and soul, their soothing, euphoric sound has won over some of the biggest names in the business. Their impeccable production and astounding atmospherics have taken them everywhere from Bestival to Glastonbury, and 'Show Me Love' is no exception. On producing the track, they added:
"Show Me Love' was an absolute anthem when we were kids and we thought it would be a fun tune to cover. We also thought it would work really well with Ruby's vocal 'cos it has that blend of hope and melancholy that we love."
As well as being renowned for their exceptional studio work, Submotion Orchestra are able to replicate their productions live to a staggering effect. In fact, since their cult-classic debut release 'Finest Hour' their tours have spanned all over the UK and Europe, not to mention headlining the 6,000 capacity Pula Amphitheatre at Outlook Festival, selling out the Barbican Theatre and The Forum for London's Jazz Festival and even headlining the Royal Albert Hall.
You can see Submotion Orchestra Live across March and April 2020:
Thurs 26th March – London, Oval Space
Fri 27th March – Brighton, Concorde 2
Sat 28th March – Leeds, Belgrave
Thurs 2nd Apr – Bristol, The Trinity
Fri 3rd Apr – Birmingham, O2 Institute 2
Sat 4th Apr – Manchester, Gorilla
Head to https://www.submotion.co.uk/live for tickets