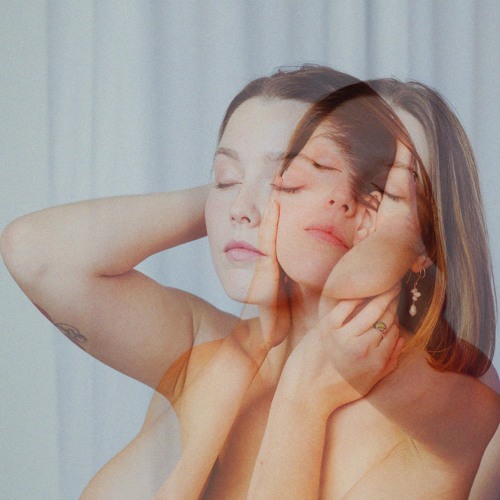 If you didn't know that Sunday is a jazz-based artist, the title of this release might give you more than a hint; 'Deepest Blue' kind of screams jazz at me.
Before I mis-genre Sunday any further I must emphasise that her music encompasses many influences and genres (as you might know if you'd seen my review of her previous release 'With Ease')..'Deepest Blue' continues that to a point where I am almost unable to define it in a useful to you pithy phrase.
Having said that, I'll have a go. The track starts in a stuttering jazz rhythm with something of a bedroom-pop feel (similar to the sound of early Everything But The Girl), travels through 60s' jazz based pop, and takes the odd tangent into something like the jazz-folk of Joni Mitchell. You see the issue here.
Because I'm having problems with defining the sound, I'm going to take a different path here. You see on one level this is a fantastic pop song with a retro feel, and on another a hugely complex musical track. The one thing that might lead you to take the second choice is the musical ability of the people making this music; through the whole of this genre-fluid song they don't miss a beat. Through the musical journey layers of instrumentation are added building to a frankly gorgeous swell of rich lush sound.
And weaving its way through the song is Sunday's voice; going from bedroom-pop whisper to big band jazz via a pop vocal. Her voice is positively mesmerising.
The song challenges old fashioned ideas of classic love songs whereby your partner is your entire world. It celebrates the fact that while a loved one doesn't make up your entire universe, it wouldn't be a beautiful universe without them. Sunday explains "It was really important to me to write a love song that wasn't discussing how bound to and dependent you are on one person, I think that version of romance is slightly dated in today's world. However I wanted to put into words just how important this person is to me, how cherished and precious they are. Deepest Blue is a letter to those who represent the everyday and extraordinary joys that make your world beautiful and how important they are".
What Sunday is doing is inventive; mixing genres that perhaps we don't see as mixable, making music where yes we can hear things we know but where the sound as a whole is positively new. And I say new even though there are definitely things in her music that we could describe as being of the past.
'Deepest Blue' is gloriously wonderful. It somehow manages to be an emotional pop song and a deeply complex lush musical journey at the same time; and that's the thing that makes it so compelling, something you can hear again and again.