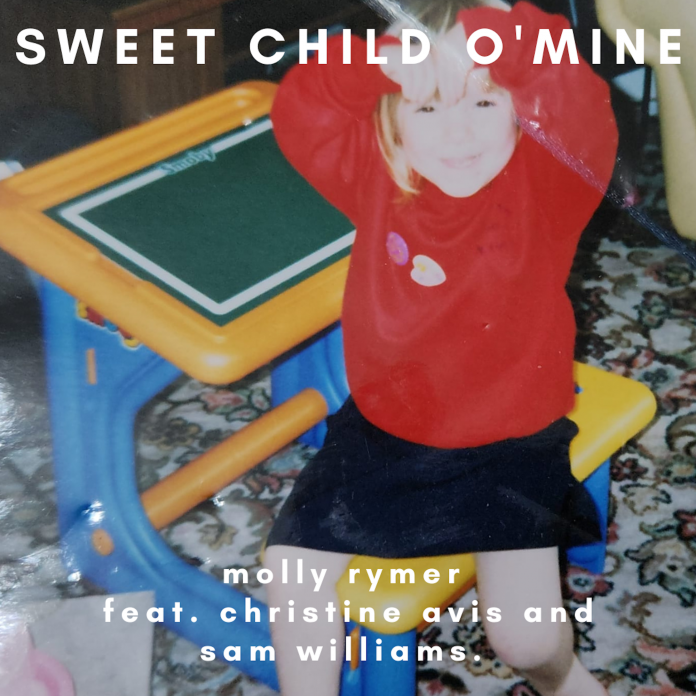 Yes, before you ask it is a cover of the song you think it is. Now I want to go off on a sort of sidebar before returning to the review.
I love a cover version, so much so that I've written columns for this site featuring some of my favourites, covers that are just a riot or just, to put it bluntly, fun. There are several ways of doing covers. There's the tribute band approach which aims to reproduce the songs note for note. There's the loving tribute which sounds much the same as the original BUT isn't note for note. There's the misjudged cover in which an artist sings the song obviously not exactly getting what the song's about (Look I'm not naming notes here but I'm sure we all have something in mind for this category). And then there's the cover which takes the words and/or at least part of the tune and changes the very meaning of the song.
Molly has taken the final approach, and frankly she's taken the song's meaning to another place. Look, there's a sign of this right there on the cover art. And let's be honest that isn't what Guns N' Roses meant when they wrote it.
The melody is there, albeit slowed down and taken in a style that Molly describes as folk pop. And I get the folk thing but to my ears there's a heavy influence of acoustic blues both musically and vocally. And given the sparse backing – acoustic guitar, cello and upright bass – it is Molly's vocals that take the spotlight. I've gushed about her vocals in a previous review and the vocal on this track is absolutely gorgeous. It's heartfelt, full of raw emotion. The thing about her voice is that, while she's undoubtedly capable of 'vocal gymnastics', she sticks to a simple emotional performance; and as I've said before, simple isn't easy.
This is stunning. And while it's musically just right, that isn't what's going to reach inside you and tear your soul in two. That'll be the raw emotion in the song. And that's going to make you play it again and again. And perhaps, like me, end up with tears in your eyes. This is beautiful.
The info
The track features Christine Avis on cello and backing vocals, and Sam Williams on upright
Bass.
Molly has also dropped a cover of Whitesnake's 'Here I Go Again'; one of my favourite Whitesnake songs.