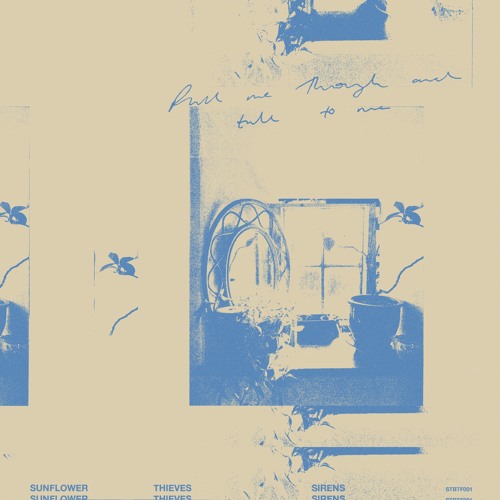 For me Sunflower Thieves' music is all about Amy and Lily's voices. The harmonies and the way their voices twist and turn around each other. This is more so with 'Sirens' as those voices are way upfront; rich luscious harmonies that melt over you.
Musically they have taken a step away from their folk influenced pop sound or indeed their pop influenced folk. Unexpectedly they have infused their sound with what I can only describe as Crosby, Stills and Nash roots Americana. The instrumental is kept sparse; a pulse, simple synth sounds.
This is a song that builds throughout its length; building to the sound of celebration. And what does this song celebrate, they explain "'Sirens' is a song about friendship, inspired by particular people. When things feel overwhelming, tuning into a relationship or friendship with someone who needs you can keep you grounded, and keep you both moving forwards".
And the song sounds like friendship, it's warm and comforting, it wraps around you like a blanket. It's a song that makes you feel happy and, importantly, smile.
That musical build reflects the words, the story of the song. Starting with the feeling of being alone in the world, working through that connection friends have, and finally celebrating the relationship. And those words are meaningful and from the heart. This is a song that creeps up on you; it's emotional, moving and has a voice of personal experiences.
The combination of all of these is a song that is perfectly beautiful. I have, in past reviews, described Sunflower Thieves' songs as precious jewels; this is another to add to their musical riches.
The info
'Sirens' is the first single from Sunflower Thieves' upcoming debut EP, 'Someone To Be There For' and comes off the back of a strong return to live shows including festivals such as Live at Leeds, and supporting Flyte.
More information
Linktree: https://linktr.ee/sunflowerthieves