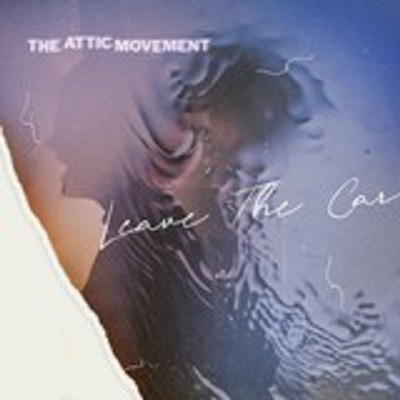 While I am frequently moved to tears by music I hear – as you'll be aware if you've read my reviews – this is the first time a song I've reviewed that has left me in a small sobbing heap. This is just so emotional, it oozes emotion, no that's just so wrong, it is emotion. It is achingly sad, so achingly beautiful. And while the situation that it reminds me of was an age ago, it brought it all back. And we've all been there or at least know somebody who has.
It starts simply, Matt sings over plucked guitar and oh so sad sounds, and somewhere there in the background is LIO's voice. The story the song tells is just incredibly sad, so poignant. And then it builds, and with that first swell it happened, I started to lose it. And with that second swell of music, with that wonderful organ, LIO's voice, I lost it completely. And now I only have to hear the opening notes of this song, and I get the same reaction.
I am sorry in some ways that I've opened this review by telling you how I reacted emotionally but in some other ways I'm not. Because that's clearly what Matt set out to do with this song, it's written and arranged to tell a sad story, the tale of a really sad situation, and to provoke a reaction, an emotional response. And no, before you ask, I'm not embarrassed to tell you what the song did to me – music, good music, provokes an emotional response in me; it may leave me manically happy or depressed or terribly terribly scared of my own shadow, or sad and weepy, or make me cry (and the other week I stood in a venue with tears running down my face at the sheer wonderfulness of a certain song by a certain band).
Look I could tell you, and perhaps I should, what it sounds like but that won't convey what this song is on an emotional level, and that's the important thing isn't it? For the record the opening is slightly folky and americana but as it builds it becomes something that I can only describe as an alternative rock ballad. But that doesn't tell you that Matt's vocals are just so plaintively simply sang, and that you can feel the pain. It doesn't tell you that there's an ache in the big swells in this track, an ache that you feel deep down inside, a beautiful ache. And it doesn't tell you quite how much LIO's vocals add to the emotional feel.
I get that most of you won't have the same reaction I did, some of you might. But what you can't do is to not see (or hear) the emotion in this song. You can't fail to hear the beauty, fail to recognise that this is a fantastically written song that has been arranged and played so beautifully.
Look, I've tried to tell you quite how good this is, I'm not sure I've succeeded. I've tried to convey quite how beautiful it is but the thing is it's so beautiful I don't really have the words to explain. For that you have to listen to it, and I'm going to urge you to do that.
The info
Beneath a skylight window, The Attic Movement flickered into life. In the dusty converted loft of a terraced house – nestled amongst the famous green hills of Sheffield – lead singer, Matt Williams, set himself the challenge of writing a song a day for a month. The inspiration ebbed and flowed but finally, after 30 days, he emerged with a book of hopeful sketches that were ready to be refined.
Teaming up with Grammy Award winning engineer/producer, Chris Wilkinson, the pair set about transforming the scratchy lo-fi demo recordings captured in the early days of writing into fully formed productions. The first of these to be released is the single 'Leave The Car'.
Embracing the ethos of fluidity in the line-up, the track also features a dynamic vocal performance from Dutch singer LIO. The Attic Movement are, although the line-up is currently – as Matt says – fluid:
Matt Williams (Songwriter, Vocals, harmonica)
LIO/Leonie Sloots (Vocals – only on Leave The Car at present)
Chris Wilkinson (Producer, engineer, mixer – basically the George Martin of TAM)
Samuel Taylor (Guitars)
Adam Crofts (Drums, Keys)
David Glover (Bass guitar)
w: https://www.atticmovement.com/
f: https://www.facebook.com/atticmovement/
i: https://www.instagram.com/atticmovement/