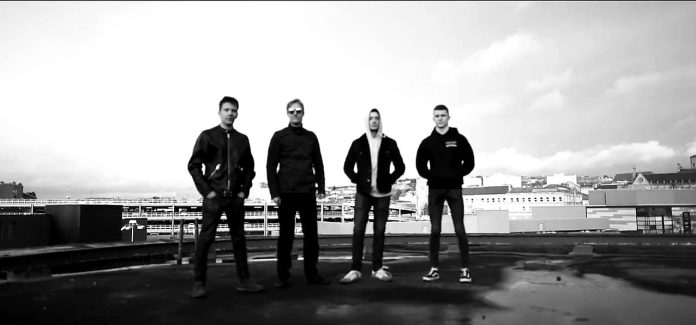 The Greedy Souls' debut single 'We Will Rule' is what we might call a statement of intent, a setting out of their stall, it let's us know what to expect from them. This thing rocks, it rocks in a kinda alternative rock, heavy rock way. But it is loud, the guitars growl, it has riffs to die for and the louder you play it the better it sounds.
It has in its heavy rock sound, the sound of several NWOBHM bands of the 80s that sorta peek out behind that alternative rock thing. The vocals are way cool, they remind me vaguely of somebody but only vaguely and certainly not enough to identify exactly who.
The element of the track that had me hooked is the bass playing, this is powerful stuff, you're really going to notice this in what we might refer to as 'the dropout section' in which vaguely tribal drumming, bass and vocals combine to form something hypnotic. And then after the bass the guitar, the guitar majors on being really bass heavy and growl-y except for the guitar break which is almost subtle, it's not a huge guitar freakout but it's all the more effective for it.
OK so the band might be criticised for the subject of this song, it's basically about them I assume, but hey why in the hell not, they aren't the first band to do this, and they certainly wouldn't be the last. The quality of the music is the thing here, and that's way way up there. Nows the time to board The Greedy Souls' train, it's going to be a wild ride.