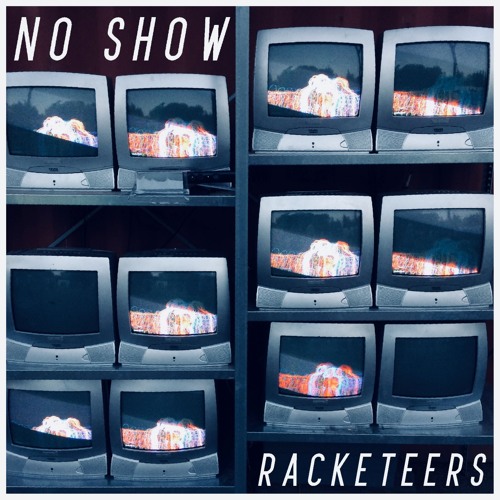 I was impressed by the last single from The Racketeers I reviewed – 'Glitter' so I was keen to see whether their latest release matched up to the high standard that set.
It did but it wasn't what I was expecting at all after 'Glitter' for this is more of a big indie-pop/indie-rock ballad, it's not at all a fuzzed up blast of garage. And yes it has some glorious guitar – which bursts out of the song in a gorgeously splendid way – but actually for the majority of the track it's actually quite a gentle thing that I found unexpectedly moving. It's really quite a sad song, with great lyrics. And those lyrics kind of get into your head – by the second time I listened to it, I was bursting into sing-a-long mode. It is, as well as being moving, hugely earwormly.
It's one of those 'big tracks' that I can imagine people hearing live and doing that phone up in the air thing. I get why people do that by the way, but I have rather fond memories of people holding up lighters, there's something about naked flames.
What this track shows is that The Racketeers are no one trick pony which, dear readers, is a good thing. A band that can different things in different styles is a great great thing. 'No Show' is absolutely fantastic. And at the end of the preview stream somebody asks 'How was that?', the answer is that that was brilliant.
The info
The Racketeers are a garage rock act from Leeds. Combining bright, pop – inspired vocal harmonies with fuzzy, biting guitar hooks, the music draws influences from 60s folk rock, Britpop and modern alternative indie to create a unique and memorable sound.
Band Members:
Joe Mosley – Guitar and vocals
Joe Dean – Guitar and vocals
Alex Scrowther – Bass
Mike Johansson – Drums
The Racketeers play This Feeling in Leeds on 18th May where they're be promoting ths single.