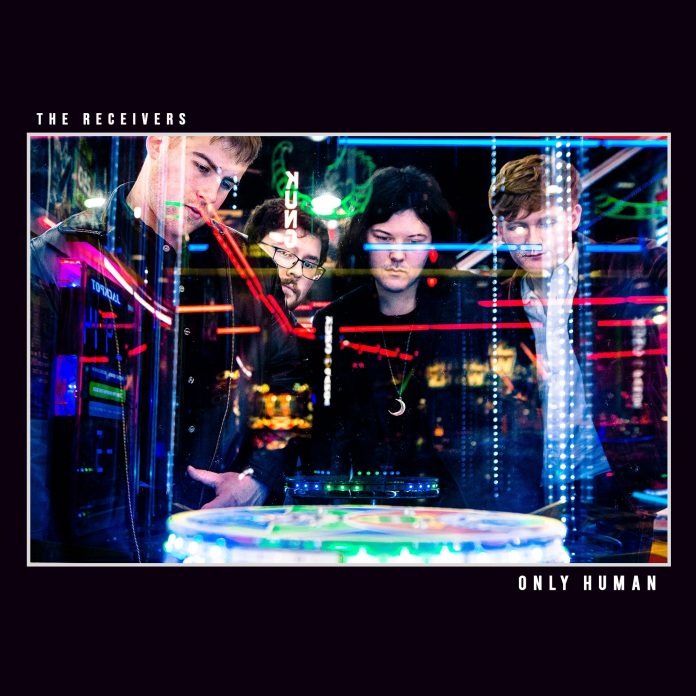 As you may know I like my indie-rock – when I like it, come on people you know indie-rock is not my favourite sort of thing – to be raucous and ideally raw. York based band The Receivers, if this release is anything to go by, do that. Actually they do rather more than that, and it's the other stuff that is the icing on the cake.
I was hooked from the opening fuzzed up guitar, the swaggering musical attitude, the wonderful looseness. I say looseness but it's on the edge of ragged and full of that 'not giving a damn'. And then there's the vocals which come with built in sneer, a certain punky disdain.
But wait people, there is more. There is at the heart of this song a tune that is infectiously earwormy. There is an ear for what I might label – if I was so inclined, which I'm not often – as pop sensibility. It has that pop edge which doesn't overwhelm that swagger, that attitude, and this is a very good thing.
Sometimes all I need, and I know you do too, is 2½ minutes of sheer musical joy, a blast of guitar, a tune you can sing along to, a beat you can throw some wild shapes to, and 'Only Human' is that. Get on it!
Stream/Download: https://ffm.to/thereceivers
Vinyl: https://thereceiversband.com/store
The info
The Receivers are a York based four piece that play Indie Rock music with hints of pop and psychedelia.
Nick Aldous – Guitar / Vocals
Alex Higginson – Lead Guitar / Vocals
Harry Stables – Bass Guitar / Backing Vocals
Louis Bristowe – Drums