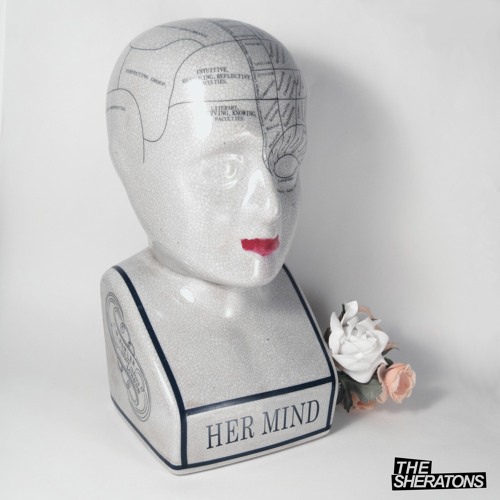 Let's get this straight right from the get go. This song rocks, smoking hot gritty rock. Drums pound out a stomping beat, fuzzed up dirty guitar cuts deep, instantly singalong 'la la la' sections (not sure quite how to describe that, hope you get what I'm saying) – it's a riot people.
But hey, plenty of releases do that, what makes this quite so special? Easy one. Great tune – instantly earwormy, absolutely blinding shifts in feel – one moment it comes on like some dirty rocked up band, the next it drops out to megaphone voice vocals and stabby guitar and drums, and the next it segues into full on singalong mode.
The cherry on the icing on the cake is the words – yes this thing has fab words AND music. Words that make you smile, words you can relate to.
The whole is a whole big room moshing in audio form, and you're gonna want that, yeah? Moshing with the widest grins.
'Her Mind' is a riot, 2 minutes 33 seconds of thrill. Short, very very sweet, and gets straight to the point. This is bloody fantastic. Play room shakingly loud.