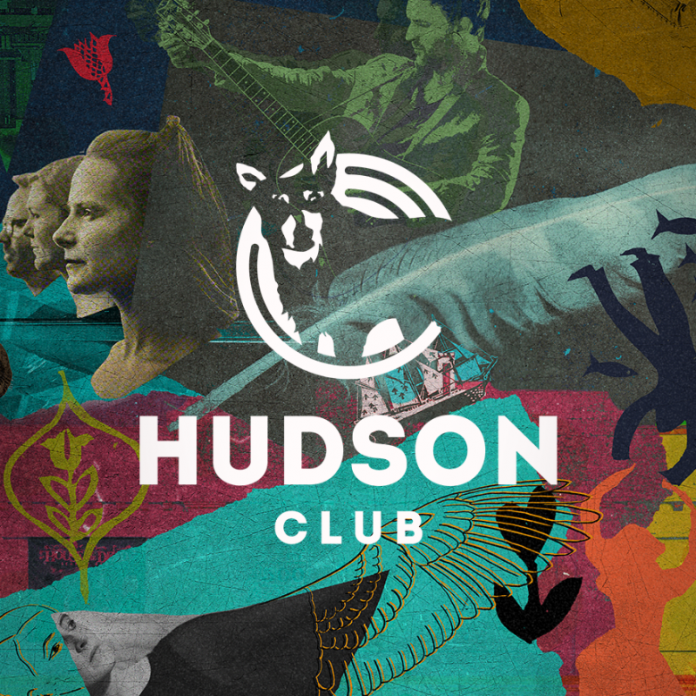 Widely recognised as one of the leading producers and independent record label owners in the folk and acoustic world, Andy Bell is to launch an exciting new music club to benefit both artists and audience.
As founder of the Yorkshire-based Hudson Records he has released award-winning music by some of the biggest names in folk – Karine Polwart, Jon Boden, Sam Sweeney, The Furrow Collective and the latest addition to the label, the mighty Bellowhead.
Never short of ideas, he is preparing to launch the innovative Hudson Club on 15th April – a unique monthly subscription scheme offering access to exclusive music, videos, podcasts, streaming, online shows, interviews, special discounts and more – with an aim to build a strong sense of community and a new-look co-operative of mutual benefit.
Says Bell: "Not only will this provide our audience with access to some incredible new music – it will also be an alternative way of supporting our artists, allowing both them and the label to forge ahead with creative new projects and collaborations."
Hudson Records was founded in 2016, named after Bell's faithful (and now famous!) hound, Hudson. The label's sole aim, then as now, is to support musicians and get their music to a global audience.
Five years and one pandemic later, the Hudson Club will open its doors, allowing streaming access to the entire label roster of music.
Unlike other subscription platforms where artists receive only penny fractions for plays of their music, the Hudson Club will pay pounds instead – introducing a new model that will help artists make a fair living out of their music, videos and other digital work.
"The music industry is beset with challenges, not least the pandemic, says Bell. "We wanted to find a way for as many people as possible to enjoy the music whilst making a positive impact for our artists and, at the same time, helping sustain our label in an ever competitive musical world. By signing up to The Hudson Club subscribers will be part of our collective, all working together to put our artists at the forefront where they belong."
Launching on Thursday 15th April and costing £10 per month to subscribe, members will have access to a custom-designed club portal with myriad features. Each month subscribers will receive an exclusive digital music release and the first will be a previously unheard recording from Scottish singer songwriter Karine Polwart.
On Friday 30th April members will be able to join the community for a special Zoom launch gig featuring Hudson artists Jon Boden, Salt House, Lucy Farrell, MG Boulter and Neil McSweeney.
More information at https://hudsonrecords.co.uk/club/about-hudson-club