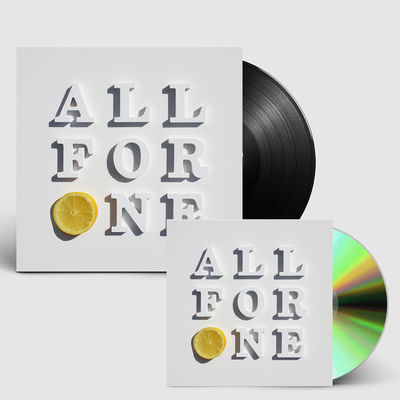 The opening 7 seconds of 'All for One' is unmistakably Stone Roses…. Listen to it, flit to the intro of 'Waterfall', flit back again to the intro of 'All for One', unmistakeably, enticingly, Stone Roses (I realise that is probably quite a geeky thing to have done). A slow, teasing, suspenseful opening gambit, I could feel my heart aflutter with delight. The Stone Roses know how to open a tune, and they're back with one after 21 years.
Now then. I was one of those kids. The Stone Roses arrive on the scene during my formative musical years (playing havoc with my A level results, but never mind) and I loved them, I mean adored. First gig, Blackpool Empress Ballroom 1989, second gig, 'Second Coming' tour – the Apollo, third gig – our work Christmas party – free tickets to the Stone Roses at Sheffield Arena supported by Black Grape (all my Christmasses HAD come at once). At the time, my workmate commented, "I am more excited to see how excited you are about this gig than I am excited about the gig".
So you can imagine my mounting anticipation of the rumours of a gig, but more excitingly, new material. Loved the ubiquitous lemon logo tease campaign around Manchester and then, 'All for One', the first Stone Roses release for 21 years. I was nervous; I have an attachment to this band and I wanted to love it, but did they still have it?
I listened in anxious anticipation. The opening 7 seconds – oh yes, they still had it alright in captivating bucket loads. Then it just got better as enter stage right: Mr John Squires…. and the magic has been recreated. It's tempting to gush on for many a paragraph about the genius of Squires. You've heard the adjectives before: slick, fluid, tight, seamless, effortless, beautiful riffs… god, his guitar playing, it's a joy to the ears. All true, and here Mr Squires proves he most definitely has still got it – even more so.
Whilst it's still an indie tune and I want my Stone Roses to remain an indie band, it's funked up, rocky indie. There are fluid riffs, head nodding drums, and identifiable Stones Roses resolution and discord to the tune.
Ian Brown too retains his discernible Mancness, BUT and it is the only but, but it's a big one – lyrically, the tune lacks for me. And this means I like the tune a lot, but I don't love it. The Stone Roses have put down some memorable words in their career, but 'All for One's' lyrics lacks depth for me. I read that the tune is about the fact they're back together; they're a team again, having healed old wounds at Mani's mum's funeral. This is a touching tale, and I love the fact their comeback single is honest and pays homage to this reconciliation, maybe they don't say too much as it's a private affair, but more lyrical complexity really would've made this a golden nugget of a return single. I wait in anticipation for their next tune as this is a tasty start.