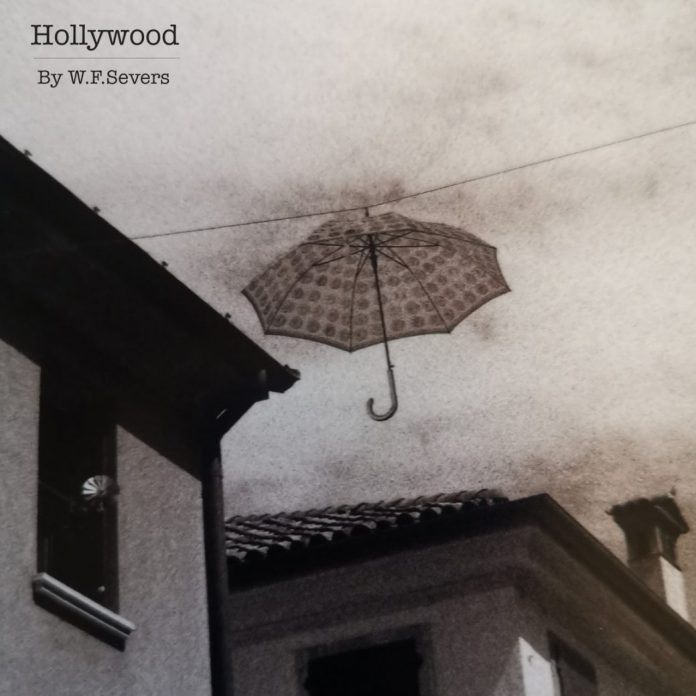 W.F's singles are always a joy. You never quite know what he's going to do but, and this is the key thing, it's always good. And 'Hollywood' is no exemption to this.
It appears that he's moved from Sheffield to Laurel Canyon if this single is anything to go by. What I mean by this is that if you told me that this had been made by one of those Laurel Canyon singer/songwriters in the late 60s or early 70s I'd be convinced.
What I mean this is that it's in that country rock/Americana vein. Soft lifting melody, kind of a slow swing country rhythm, words about a working man and his babe, and a stonking great guitar solo – a solo in that Joe Walsh kinda way. It does that particular production style music from those Laurel Canyon singer/songwriters had. If he'd set out to nail that sound, that feel, then he's done it.
And it's absolutely fantastic..The playing is great, his vocals rock (well they don't rock but you know what I mean), the lyrics are wonderful. And is the most annoyingly earwormy thing, I just can't get it out of my head. Damn you W.F, will you just stop making songs with such great tunes, with words that just want to sing along to.
I treasure his releases, they are always compelling, wonderfully written and played, with great words. This is one to grab a hold of, and just not let go, it's an utter joy.
The info
Guitar & Vocals by W.F.Severs.
Bass by Josh Oxley.
Drums by David Mitchell
Recorded by Chris Wilkinson @ Fox Den Studios, Sheffield.. Electric guitars recorded at Vila Carla, Italy.
Mixed by Will Severs. Mastered by Katie Tavini.