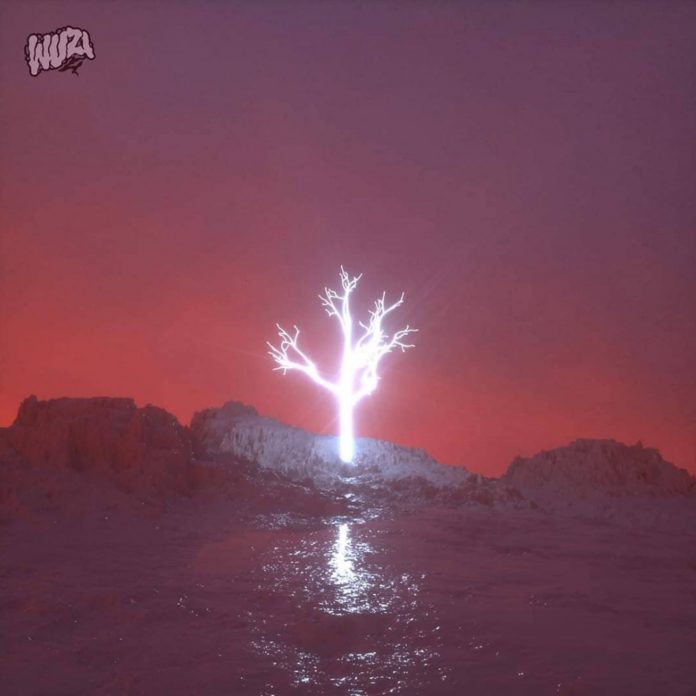 Yum, this is just so good. A yummy 3 minutes of acid drenched psychedelic loud rock. Guitars roar, guitars make beautiful noise, fx'ed vocals come at you. It swirls, it whirls, it builds into wonderful noise, wonderful noise that takes over your brain, your soul.
Sorry I got carried away. But this song does that, it carries you away on the beautiful beautiful noise. But it does more than that, it does that Wuzi thing. It does all that dense sound but it does a tune as well. There are moments, more than moments, when there is a tune you can hum along to. Times when that noise melts into something almost too smooth, before it builds back into that sonic attack.
Sorry, I got carried away again. I'm sorry but not sorry. I just adore Wuzi you see. What they do feeds my need for acid drenched psychedelic noise but I also get that what they do is alternative rock taken to the edge, taken over the edge. There is a remnant of that quiet/loud thing going on – honest there is.
But the moments I live for, the moments I wait for, is when Wuzi just let go and let it all hang out. And when they do that, it's a beautiful thing.
The first time I heard this, I thought 'That is just so sweet, so yummmmmy, it's music that I could almost live on'. Slightly over the top I know, but surely you know what I mean. Sometimes there is a joy and a beauty in the noise, this track is one of those times.