Multi-instrumentalist singer-songwriter Siobhan Wilson has announced a UK tour for September 2017.
UPCOMING LIVE DATES
8th September – The Blue Lamp, Aberdeen
9th September – The Drouthy Cobbler, Elgin
11th September – The Castle, Manchester
16th September – The Bothy, Glenbuchat
17th September – The Basement, York
18th September – Kenilworth Arts Festival
19th September – The Musician, Leicester*
21st September – Kitchen Garden Cafe, Birmingham
22nd September – The Hall, Lancaster
24th September – Voodoo Room, Edinburgh
26th September – Tolbooth, Stirling
* supporting Saul Rose & James Delarre
More dates tbc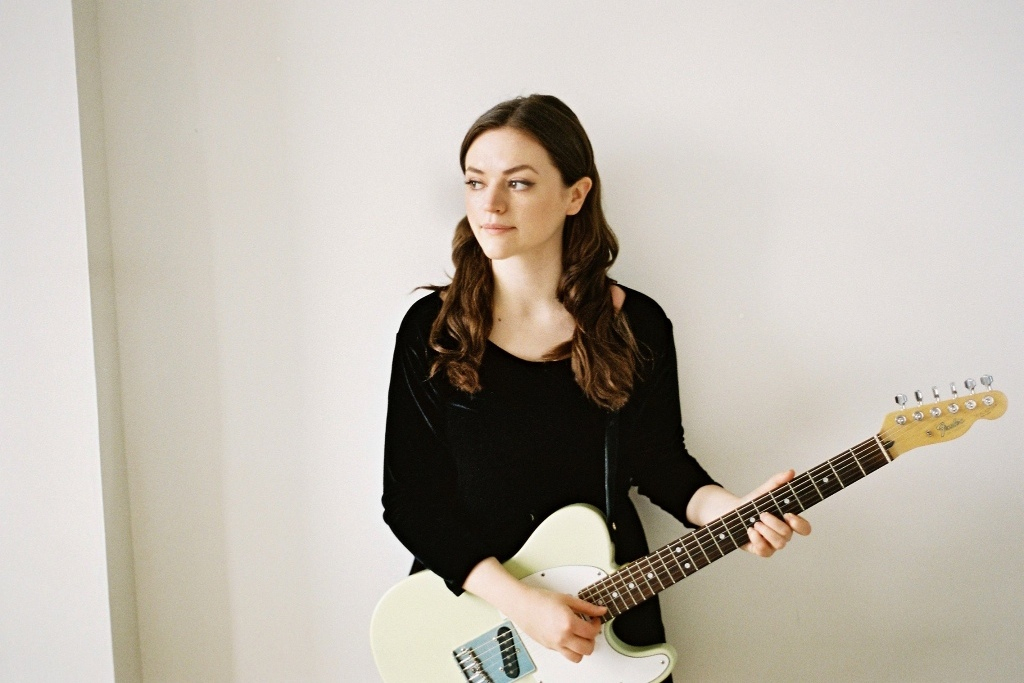 The info
Brought up in Elgin, Morayshire, Siobhan Wilson discovered music at an early age, first studying classical piano and cello, and later playing in youth orchestras across Scotland. Her fascination with French culture and language prompted her to move to France shortly after finishing high school. Paris was the place where Siobhan first started developing her songwriting skills, going to open mic nights and immersing herself in French musical tradition. Whilst in France she posted her tracks on MySpace. Her songs were discovered by a French label and sparked a crowdfunding campaign that enabled her to record and release her debut album Songs.
Since returning to Scotland, Siobhan has made two EPs and a single, receiving critical praise and radio play across the BBC network (Radio 1, Radio 2, Radio 6 Music, BBC Scotland). In 2014 her "angry prayer" track 'Dear God' was included on Song, By Toad's Insider Festival Split 12″ Vol 3. Two years on, a chance meeting with the label founder Matthew Young lead to a discussion of a new album Siobhan was working on with a producer and member of Catholic Action Chris McCrory. Matthew had no hesitation about the album: "Generally, I make sure to listen to things through several times and properly think things over before offering to release a record, but on this one, I was about halfway through the first song and I knew we'd want to put it out."
Still and delicate, with occasional hints of sinister undercurrents, the album is a collection of stunningly beautiful songs dealing with heartache, art and religious faith. Most of the vocals on the album were done in one take, with minimal arrangements highlighting the expressive vulnerability of the recordings.
The title of the LP is a reflection of the songwriter's thoughts and feelings about the world and humanity. "There are no humans with a moral sense inherently greater than anyone else's," says Siobhan, adding that questioning faith is something that frequently occupies her mind. "Our moral code is in the equal measure imposed upon and chosen by us. And, of course, this applies to ideas we discover, including religion and musical harmony. For me, music is a form of religion fundamentally rooted in practice."
A tribute to Siobhan's love of Gallic culture, two of the album tracks are in French. She admits that singing in French is something that comes naturally: "It feels really relaxed and rolls off the tongue in a different way to English or other languages." Her classical music upbringing can also be glimpsed on some of the tracks. 'There Are No Saints' and 'It Must Have Been the Moon' bear echoes of choral music; whereas harpsichord-layered 'Dystopian Bach' ("the sound of my brain when I'm trying to sleep") takes a diversion into a more experimental territory, giving a hint of a possible future musical direction. The singer's favourite is 'Disaster and Grace'. "I tried to make the arrangement paint the words at certain points," says Siobhan. "It switches time metre a few times and I can hear myself almost crying in it."
Charting through the moments of intense emotions, deep thoughts and blissful memories, There Are No Saints is written from a place of contemplation and courage, and fashioned into a dark fairy tale by Siobhan Wilson's dreamlike vocals and simple arrangements. It is an eloquent and brave musical collection, the sound of a young songwriter displaying confidence in her work and expanding her artistic horizons.
There are no saints is out now on Song, By Toad.
ORDER There Are No Saints (Digital/CD/Vinyl):
https://songbytoadrecords.bandcamp.com/album/there-are-no-saints