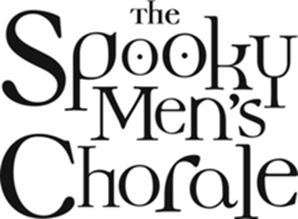 They can do mellow and they can do mayhem. They can do dashing and they can do deadpan. They can do bitter and they can do sweet. And now Australia's weird and wonderfully hirsute, black-clad choristers are back for another biennial blast round Britain.
Following triumphant UK tours in 2006, 2007, 2009, 2011, 2013, 2015 and 2017 they are busy packing multifarious hats in their native New South Wales, ready to whisk themselves away from the eucalyptus-infused Blue Mountains for a whistle-stop run of more than 20 performances in England, Scotland and Wales – a veritable bounty of big summer festivals and gigs – and a quick hop across to Germany too. (June 28-Aug 4)
There will be a first time appearance at the Isle of Wight's Rhythm Festival, welcome returns to Wickham and Sidmouth and performances at iconic venues from Cardiff's St David's Hall to the acoustically renowned Georgian gem of St George's, Bristol.
The icing on the cake will be the unveiling of their sixth studio album Welcome to the Second Half, will be hot off the press for their UK visit.
So what can audiences expect from the 15-strong line-up? Says Spookmeister (and sole Kiwi) Stephen Taberner (he of the deerstalker hat): "The hats will be there, the sphinx-like vastness and the beard topiary but the Spooky Men are chalking up their 18th year by taking a good hard look at themselves in the mirror and it's hard to tell whether they like what they see. That's fitting for our new release – an album which explores all corners of the great spooky room including airport baggage carousels, the fine art of building pyramids and, more poignantly, what it is like to be closer to the end than the beginning. But the musical experience that results from all this uncertainty will be a great ride – a melding of classic songs from the Spooky back catalogue and tasty brand new morsels."
This is a line-up that totally warrants the term 'unique' – not afraid to send up the stereotypical male to side-splitting effect. Says Taberner "We're trying to master the impossible art of being both musically immaculate and blitheringly stupid."
The Spookies were formed by Melbourne-based Taberner in Sydney in 2001 and could rightly be said to have almost singlehandedly redefined the world of men's singing. With a sound variously described as "sexy, powerful, impossibly gentle and sad but unmistakably male" their repertoire ranges from Georgian drinking songs to whisper perfect ballads and a string of improbable original hits like Don't Stand Between a Man and his Tool and Stop Scratching It . Spooky veterans know well their hilarious, elephantine retreatments of classics like Earth, Wind & Fire's Boogie Wonderland and the funniest version of Abba's Dancing Queen you are likely to witness. Spooky virgins should expect topics ranging from Bee Gees to body parts, gluttony to mastodons and a handy lesson in how to scare off hostile neighbouring tribes.
Kicking off in Scotland the tour will take them from Cardiff to Clitheroe, Dorchester to Durham with a finale at one of their favourite UK festivals -Sidmouth – in early August.
Compellingly comic they may be but make no mistake, this is a finely-honed class act. Not only can they sing like angels; they also maintain an unflinching, hilarious grandeur amidst the mayhem.
UK TOUR 2019
JUNE
28 Torphichen, West Lothian – The Kirk
29 Glasgow –Mackintosh Queen's Cross
30 Edinburgh–Soundhouse at The Traverse Theatre
JULY
1 –Perth – Inchyra Arts Club, Glencarse
2 – Durham – Gala Theatre
3 – Clitheroe – The Grand
4 – Penistone – The Paramount
9 – Norwich – Playhouse
10 – Bury St. Edmunds – The Apex
11 – Peterborough – Vivacity Key Theatre
12 – Hastings – Opus Theatre
13 & 14 – Isle of Wight – Rhythm Tree Festival
19 – Nottingham – St. Mary's Church
20 – Worcester – Huntingdon Hall
21- Bethesda, North Wales- Neuadd Ogwen
23 – Liverpool – St. George's Hall
24 – Bristol – St. George's Bristol
25 – Cardiff – St. David's Hall
26 – Dorchester – Corn Exchange
27- Totnes-Civic Hall
28 – Stroud – Subscription Rooms
30 – Oxford – New Theatre
31 – Milton Keynes – The Stables
AUGUST
1 – London – Kings Place
2 – Wickham Festival, Hampshire
3 & 4 – Sidmouth Folk Festival – 01395 577952