Curated by the inimitable White Rabbit, the gig fell on promoter Richard Walker's birthday, lending the evening a warm and heady atmosphere before the first notes had even sounded.
Radar Men From The Moon had travelled from their native Eindhoven that morning and, understandably, seemed a little groggy as they took to the stage. They hit their flow early however, the cobwebs almost tangibly being blown away.
From talking to the band it was clear to me that they didn't wish to be pigeonholed as 'psych' – a sentiment that sat well with me – and, happily, they justified the separation. Their songs were extensive, explorative and trippy, yes, but playfully experimental with structure and vibe. Even getting a little funky at points.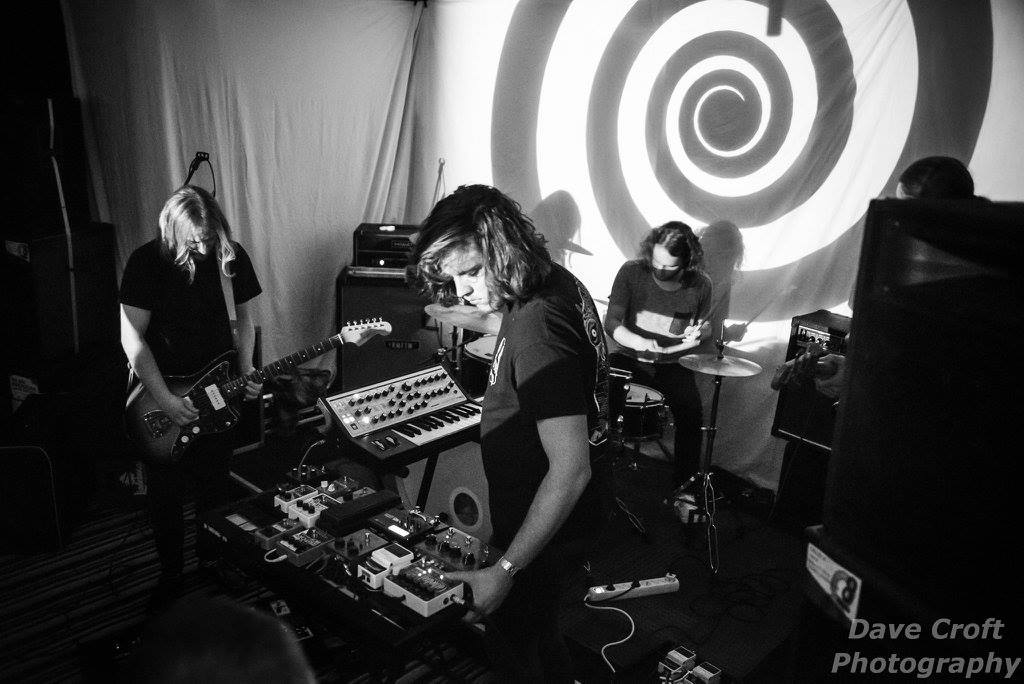 It hadn't been long since I'd seen Carlton Melton at the 'Lion – another band that revelled in the ethereal side of sound – and I'm happy to say that, tonight, I heard another intriguing take on 'space rock'. Where the Californians were decidedly guitar-led, the Radar Men shared a more equal standing, seeming to place more emphasis on 'groove' and tone, than instrumental virtuosity.
Musically though, they were no slouches, and special mention should be made of the drummer whose thrifty style was as inventive as it was lively. I really enjoyed RMFTM. So much so that I bought their most recent vinyl. You can name your price for the digital version of Subversive I on their Bandcamp page.
Next up were German instrumental rockers, Camera.
Instantly the sound became darker, more intense and introspective, which was echoed in the way the band presented themselves. The drummer was perhaps the main focal point, standing up to play, his face hidden behind a mop of hair. As with the previous percussionist, his style was truly imaginative, reassigning the duties that each limb would perform if playing seated.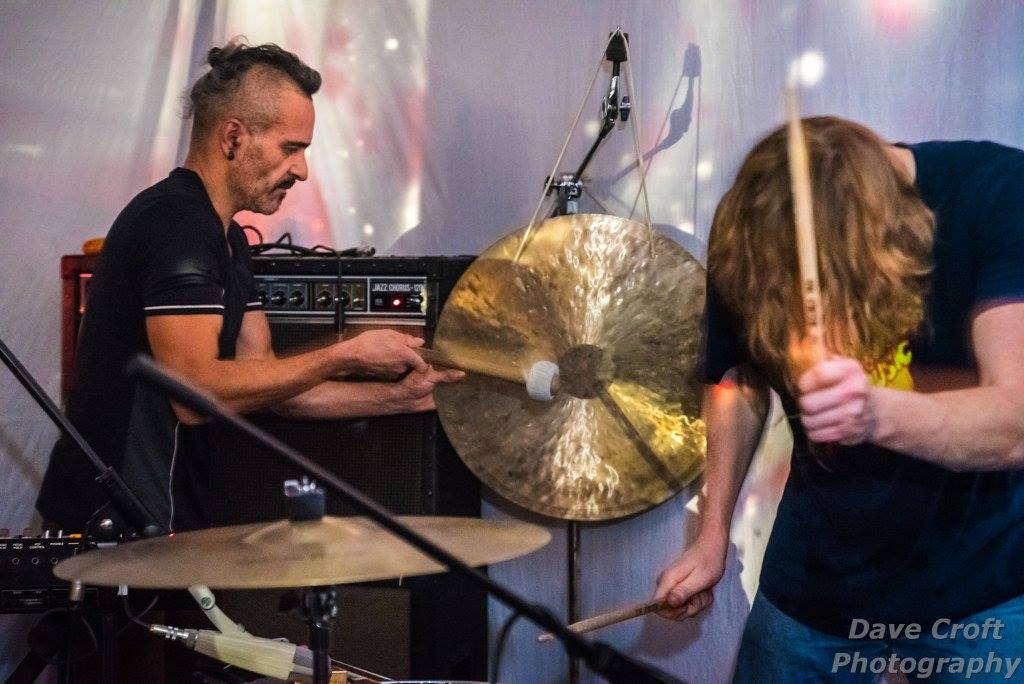 Jazz-tinged synth parts were to the fore with Camera – a statement that might make some cringe, but for all the wrong reasons. If you've heard Herbie Hancock's seminal crossover albums, 'Sextant' and 'Crossings', where immense thought went into coaxing not just the right melody but also the right sound from these alien new instruments, you'll know what I mean.
That isn't to say Camera didn't have their moments of self-indulgence. I heard more than one comment about "losing the crowd" as people retreated to the smoking area during a mid-set soundscape lacking rhythm or melody. Its place on the album may be thoroughly well deserved, but tonight this soundscape just seemed to break the momentum – a shame really, as the rest I found challenging and entertaining in equal measure.
All in all though, this was another great night, and testament to the winning formula that The Golden Lion, Crazy 8 and White Rabbit have hit upon: talented bands with unusual styles, quality sound, and an infectious atmosphere. It's not only artists but fans too that are making the trip to Todmorden, and long may it continue!