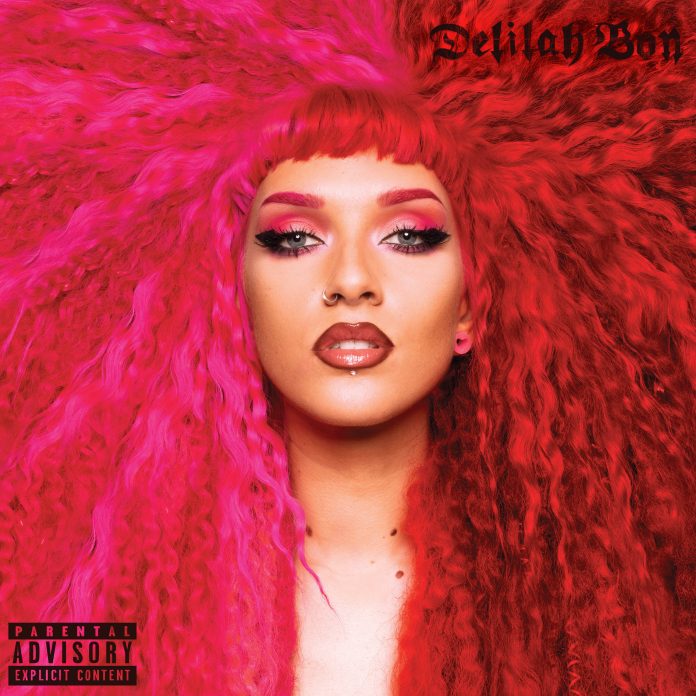 After her statement-of-intent music video for International Women's Day, Delilah Bon is flexing her studio muscle even further and the time has come to unleash her debut album.
The album has 12 tracks, including the call to arms singles 'Bad Attitude' 'School,' and 'Where My Girls At?,' Delilah fuses head-bopping bass grooves, unapologetic feminist lyrics, fuzzed guitars and deep, real-talk rhymes, fusing the attitude of punk and swagger of hip hop to create her signature brat punk sound. Delilah has performed all of the music and produced the entire album herself, including the stunning album artwork. She also creates all of her music videos.
About her debut album Delilah says 'The album is a celebration of female empowerment and independence. Made by a woman as a voice for women and non-binary people, I wrote about rape culture, girls uplifting girls and self-love. From my own experiences and so many other girls in my dm's, I wrote the album wanting to speak my truth, unfiltered and raw, sarcastic and often angry, fusing rap and fuzzy nu-metal guitars as what I call Brat Punk.
'Self-producing the album was important to me, especially as female producers are sadly rare and under-represented. I wanted to prove that I could, creating all the beats, recording all the instruments myself to truly bring my visions to life.'
The full track listing is:
Freak Of The Week
Soul Sisters
Bad Attitude
Where My Girls At?
School
Red Dress
Chiquitita
Chop Dicks
Homework
Devil
War On Women
I Get The Feelin'
After years touring and releasing multiple albums under her own name and her band Hands Off Gretel, the ever-creative and expressive lead singer, songwriter and guitarist Lauren Tate has already clocked up over a quarter of a million streams under her new guise Delilah Bon, a badass brat punk that is ready to take over the world, one fierce release at a time.
https://www.delilahbon.co.uk/
https://www.youtube.com/c/delilahbon
https://www.instagram.com/delilahbonofficial/
https://www.facebook.com/DelilahBon/
https://twitter.com/delilahbon_