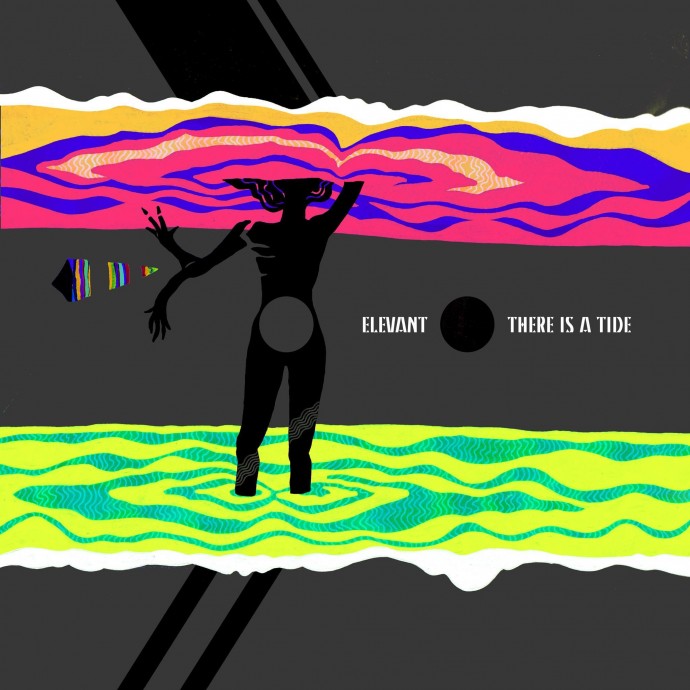 Liverpool three-piece, ELEVANT are set to release their eagerly awaited new album on their own Elevant Music Limited imprint on the 4th of March 2016.
'There Is A Tide', released on CD and available to download, is the band's third long player and follows their eponymous debut from 2014 and last year's 'Dreamface' release. Recorded and self produced at 3rd Planet Recording Studios in Liverpool, the album was engineered by Kyle Western and mastered by Pete Maher (Jack White, Patti Smith, Scissor Sisters). Without doubt their most complete set of songs to date, the new collection features eleven brand new tracks and includes the recent singles 'Again' and 'Audience'.
Album tracklisting:
I'm Only Falling Apart
Audience
Home is Dead
Last Man Standing
We Eat Our Young
Last Man Standing (Reprise)
Pink//Pond
Again
Again
Hand Over Fist
Dead Skin
The Elevant line up of Michael Edward (guitar / vocals), Tom Shand (drums / piano) and Hannah Lodge (bass / organ) have over the last two years combined their love of My Bloody Valentine, Sonic Youth, St Vincent, Bauhaus, Tame Impala, The Melvins and Portishead to create something very special. Effortlessly twisting a pop hook to their post punk, psych and krautrock sound to great effect, there is an energy and vision that sets them apart from their contemporaries.
A truly innovative and exciting live band, Elevant are set to play the following UK shows to coincide with the album release. The dates will include a hometown album launch show at Liverpool's Buyers Club on the 9th of March and a London date at the Sebright Arms on the 16th of March with label mates Too Many Poets.
Upcoming live dates:
24th February – Gullivers Manchester (w/ False Advertising, Mothers & Duke Mercury)
9th March Buyers Club Liverpool – ALBUM LAUNCH (W/ The Hyena Kill, Go Fiasco & SPQR)
12th March The Actress and Bishop Birmingham (w/ MUTT, Bridges, Wax Futures & The Hungry Ghosts)
16th March Sebright Arms London (w/ Death and the Penguin, Theo & Too Many Poets)
22nd March Sneaky Pete's Edinburgh (w/ Frantic Chant & BRITNEY)
23rd March Bar Bloc Glasgow
27th March The Head of Steam Newcastle (w/ BERNACCIA)
22nd April The Washington Sheffield (w/ Little Mono & Lunar Maria.
7th May Buyers Club Liverpool (w/ False Advertising & Bathymetry)
Tickets: https://www.facebook.com/ElevantMusik/events
The 'There Is A Tide' album is the latest release on the band's Elevant Music Limited label which frontman Michael Edward set up a year or so ago. The fledgling imprint are also releasing the debut single from Oxford's Too Many Poets in January 2016 and are set announce some exciting new signings in the coming months.
Links
Website: http://elevantband.com/
Facebook: https://www.facebook.com/ElevantMusik/
Twitter: https://twitter.com/ElevantBand
Instagram: https://www.instagram.com/elevantmusik/
Bandcamp: https://elevant.bandcamp.com
YouTube: https://www.youtube.com/user/shedlad93