After three EPs and a three-hundred-day-a-year touring schedule, Fizzy Blood have finally released their anticipated debut album Pan Am Blues with contradictions on full display.
Drummer Jake Greenway explains, "I can hardly believe our Pan Am Blues is out in the world, it's been a labour of love and we're all so proud of what we've accomplished. From coming to the end of six years worth of touring in 2018 and having to figure out who we were as people, as a band, and completely starting from scratch in terms of our sound and approach to song-writing, I couldn't be happier with the finished article. This album has given us a new lease of life as artists and made us fall in love with making music again and If anyone who listens to it can even hear a crumb of that, we've done our jobs".
To mark the release, Fizzy Blood have also unveiled a music video for their new single Flavour Of The Month.
"Flavour Of The Month is a song about fleeting obsession", explains vocalist Benji Inkley, "I'm an extremely compulsive person; if I get an idea in my head, whether it's the beginning of a song, or something more trivial like testing out a build in some of my favourite video games, then I have to see it come to life as soon as possible without thought of how my behaviour affects those around me. I think the contrast of the rhythmic and upbeat backing music to the lyrics does a good job in masking the real meaning behind them. Something we've gotten fairly good at!"
Fizzy Blood have been releasing episodes from their retro-futuristic thriller series, also titled Pan Am Blues. Created in collaboration with the White brothers of 10 Days Productions, it showcases talent from up and coming actors Sydney Craven (Eastenders), Robbie O'Neill (Boiling Point, Little Boy Blue) & Jessica Barker-Wren (Dumbo).
The album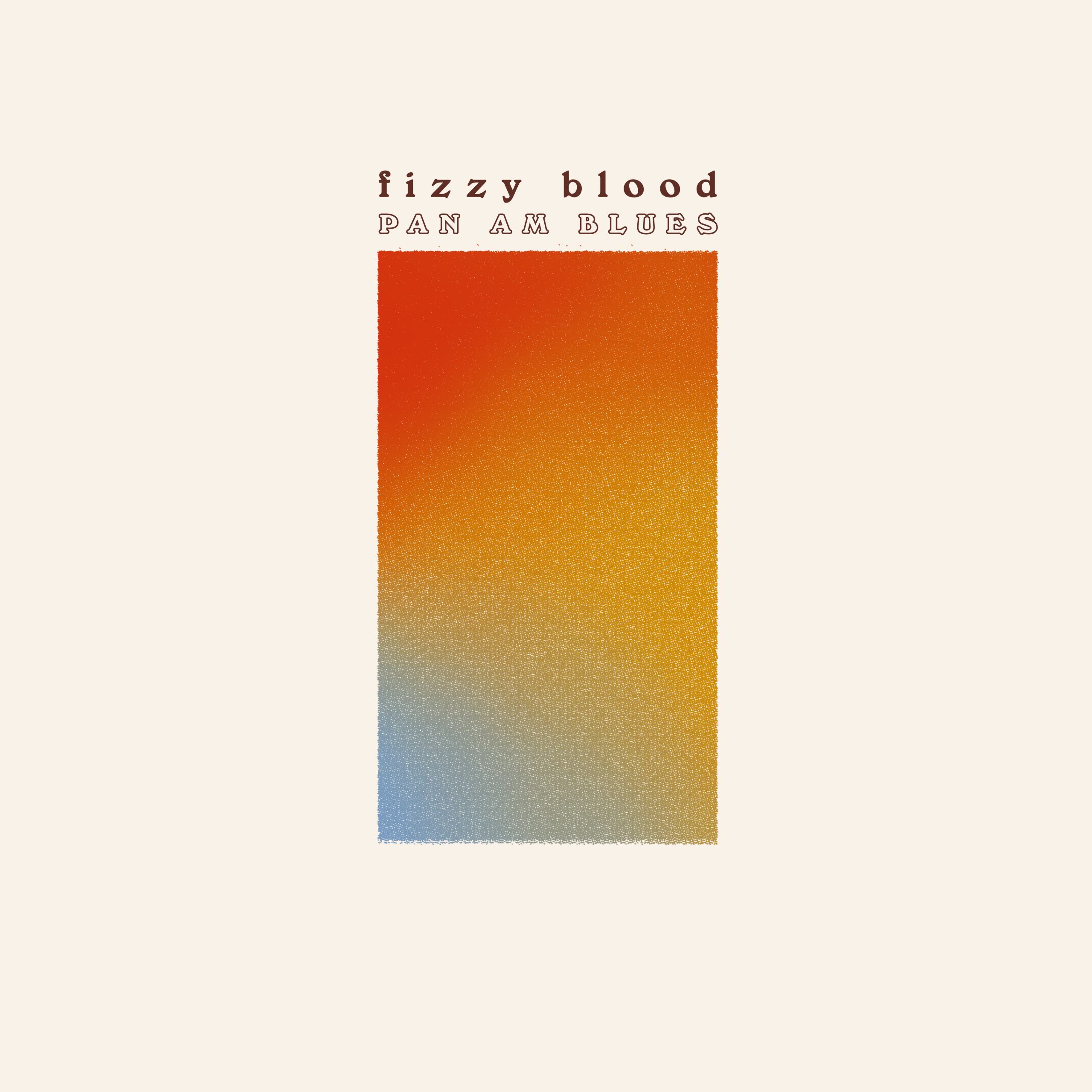 Stream/download https://frictionless-artist.com/qovxk6e
Tracks
Centre of Nowhere
Complementary
Pearly Whites
Heart of Stone
Flavour of the Month
Viva Lost Vegas
Out On The Waves
1996
10:23
Famous Planes (feat. L E M F R E C K)
When It All Falls Apart
Ka Palaho Beach (feat. Dead Nature)
Last Orders at the Latest Bar On Earth
Recorded over a period of 3 years in various locations around the UK, debut album Pan Am Blues touches on a myriad of themes and musical influences; dystopian modern life, familiarity and comfort in nostalgia, soul-searching, isolation and sees Fizzy Blood adopt a fresh contemporary sound fusing Bedroom Pop, Indie Rock, new-wave R&B and Soul.
Guitarist and songwriter Paul Howells explains, "I think one of the hardest things to come to terms with whilst making this record is that we had an idea of how things were going to go down on our path as a band and as people, and it didn't go that way. We all had moments where we didn't know if we were going to do this band anymore. The process of picking up from that and then trying to start again was quite difficult, but I'm glad we're where we've ended up. I wouldn't change it".
About the band
With roots in Leeds' bustling music scene, Fizzy Blood have three EPs under their name to date – Pink Magic (2018), Summer Of Luv (2017) and Feast (2015). Across these releases their sound has consistently grown, and gathered plaudits from BBC Radio 1, Radio X, DIY, Wonderland, Clash, The Metro plus many more.
Fizzy Blood have toured all over the globe since their inception. Highlights to date include SXSW, Zandari, Reading & Leeds, The Great Escape, Boardmasters and Bestival festivals, support to Hockey Dad, Dinosaur Pile-Up, Spring King, plus a run of sell out UK headline shows.
Benji Inkley – Vocals / Guitars
Paul Howells – Guitars / Keys
Tim Malkin – Guitars / Keys
Ciaran Scanlon – Bass
Jake Greenway – Drums
https://www.facebook.com/FIZZYBLOODMUSIC
https://twitter.com/fizzybloodmusic
https://www.instagram.com/fizzybloodband
https://www.tiktok.com/@fizzybloodband