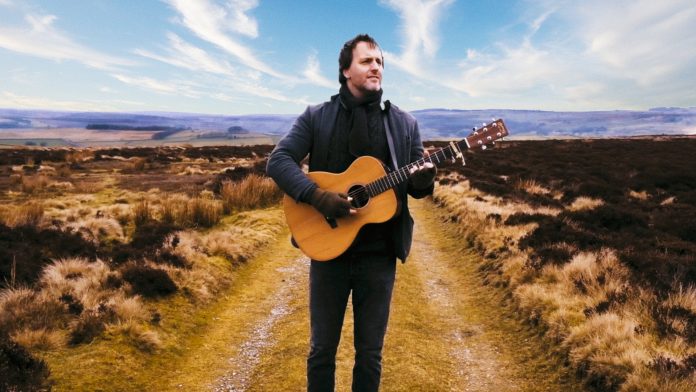 Jon Boden is best known as the lead singer and main arranger of the progressive folk juggernaut Bellowhead which has sold, a quarter of a million albums, has had seven singles on the Radio 2 playlist and has sold out hundreds of venues throughout the UK and beyond, including notably the Royal Albert Hall.
Outside of his work with Bellowhead, in 2009, Jon founded his band The Remnant Kings, originally formed to perform the album 'Songs from the Floodplain'. The performances combined the post-climate change concept of the album, with other songs that might survive the apocalypse. In this genre busting mix, Jon Boden & The Remnant Kings performed concerts where folk songs, Bach, Pop and Jazz all rubbed shoulders with Jon's own songs. This was all augmented by the use on stage of two wax cylinder players, which played specially recorded material.
The band went into hibernation for several years whilst Bellowhead hit top gear but were reunited and relaunched to record Jon's album 'Afterglow' in 2017, again for more traditional material album 'Rose In June' (2020) and contributed to the final album of Jon's post-apocalyptic album trilogy 'Last Mile Home' (2021). The band features the talents of Bellowhead band-mates Sam Sweeney, plus Leveret's Rob Harbron, Ben Nicholls (King of The South Seas) and M. G. Boulter.
Tour dates – February 2023
Wed 1st – The Wardrobe, Leeds
Thu 2nd – Haverhill Arts Centre
Fri 3rd The Regal, Tenbury Wells
Sat 4th – Pavilion Arts Centre, Buxton
Sun 5th – Victoria Hall, Settle