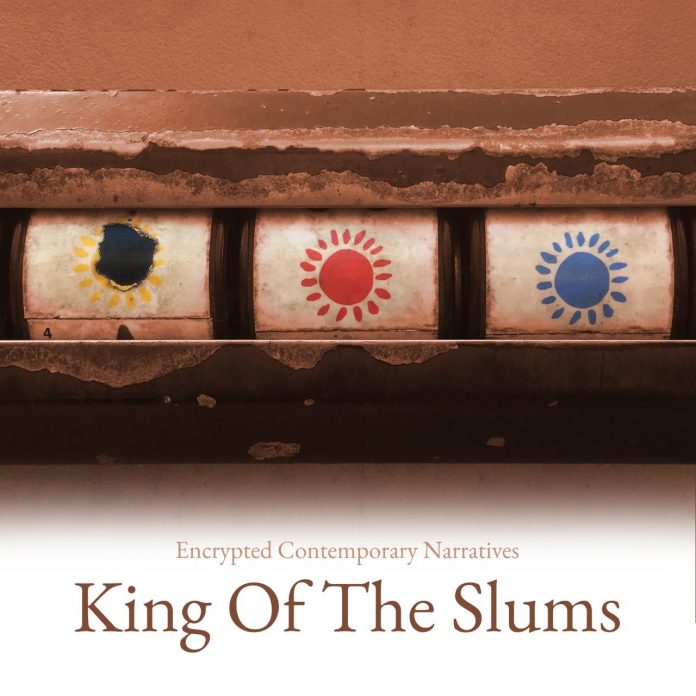 King of the Slums upcoming album  – 'Encrypted Contemporary Narratives' – is now available to pre-order on CD. Pre-order here – where you can also buy other King of the Slums merchandise and previous physical releases. The album is due for release in mid-September – on CD and your standard streaming services.
I've had a sneaky peak of the album and it's a barnstorming stunner. I'll be reviewing the album, so keep an eye out for that.
Sadly there's no news of any live dates to support the album release but that's not too surprising given the current situation. The songs on the new album would sound fantastic live, so I, for one, will be hoping that the band will be performing live at some point.
In other KotS's news you can now purchase merch, physical releases and downloads from their Bandcamp page https://kingoftheslums.bandcamp.com