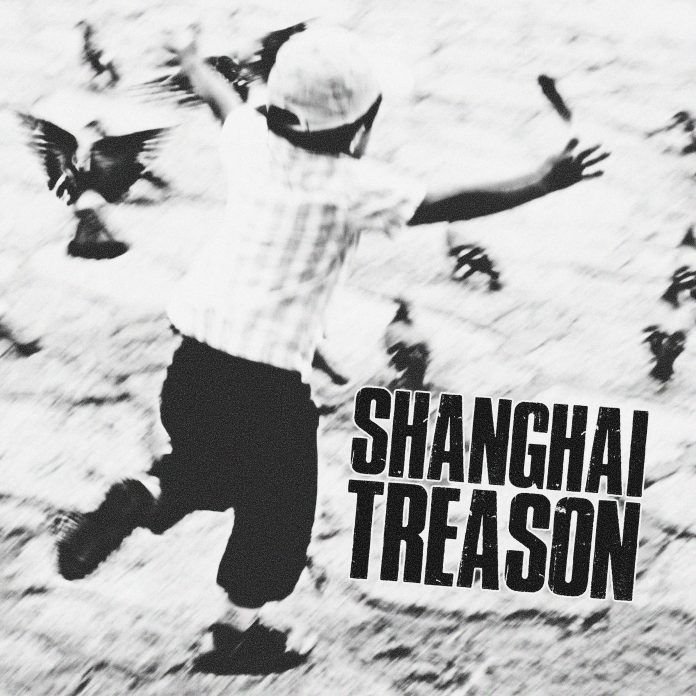 The Buzzcocks played their first gig supporting The Sex Pistols in Manchester in 1976; this is a fact that has remained in The Buzzcocks bio for many years. Some 40-odd years later a Sheffield band called Shanghai Treason played their first gig supporting Buzzcocks at Gorilla in Manchester, a fact that will no doubt remain in Shanghai Treason's bio for many years too.
Shanghai Treason have been fast gaining traction since launching in 2019, the band released a string of singles and E.P's, quickly becoming a regular feature on many Celtic Punk focused blogs, radio stations and publications. The band also began to take their first tentative steps onto the UK live music scene playing shows up and down the country in support of their releases.
Not a band to rest on their laurels, when the COVID-19 pandemic landed in 2020, Shanghai Treason began writing their debut album, bouncing back and forth song ideas via e-mail and getting ready for recording studios to reopen. In the summer of 2020 the band picked up a deal with Italian record label 'Black Dingo Productions' (home of artists like The Rumjacks, The Real Mackenzies, The Rumpled & more) and booked into Arch Audio recording Studio in Mansfield to work with producers Dan Booth (Ferocious Dog) & Gianluca Amendolara (The Rumjacks) under the watchful eyes of engineer Luke Wheatley (Ferocious Dog F.O.H).
The band had a strong festival season and also supported Stiff Little Fingers in November 2021. The band celebrated the release of the album with a rawkus packed out show at Yellow Arch Studios in Sheffield, footage from which can be found here:
https://www.facebook.com/ShanghaiTreason/videos/419733596560605
The bands self-titled debut album 'Shanghai Treason' is out now.
TRACKLIST
1. Emerald Causeway
2. Gatling Gun
3. Freeman On The Land
4. The Fiendish Blue
5. Wildfire ft Dan Booth
6. Uphill Battle
7. Hero's Welcome
8. On The Ropes
9. Was It You?
10. Truth Be Told
11. Boatman
CDs exclusively available to order via bandcamp here: https://shanghaitreason.bandcamp.com/