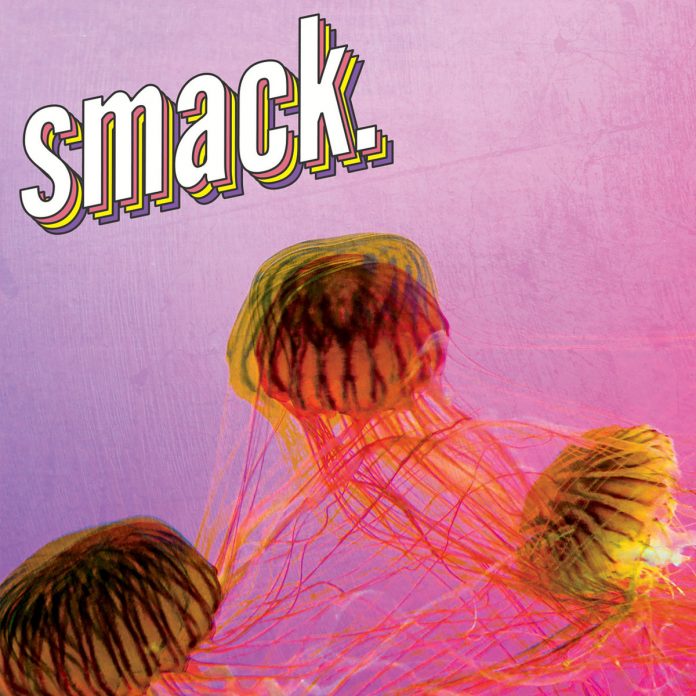 Oh boy, why I have I never heard anything by this band before? It's a fucking riot of garage-y punky riotous guitar-led rock (mostly it's this but as we will see this a band who switch it up). But there's more than this – although this would be enough, more than enough – there's a hint of quiet/loud, and sometimes more than a hint if I'm honest, going on (well the band describe themselves as 'alternative') and sometimes a hint of post-punkiness going on. That's not to mention something of an indie thing going on at times. It's a heady mix that makes you want to throw yourself around the room wildly.
Look I'm not going to do a track-by-track but just pick some tracks that tell you what the band do. 'Smorgasbord' – the album's opening track – is a prime example of that ' garage-y punky riotous guitar-led rock' thing. It explodes into life, all pounding drums and guitar. It does the quiet – although that's pretty loud – and then loud – even louder and rawer – thing. It has great vocals and fantastic ragged backing vocals. It has fucking brilliant lead guitar. It leaves you feeling exhausted but excited.
'Bury Me' is kinda garage-y post-punk – you just have to listen to this to know what I mean – and is all stalky and scary. It does the quiet/loud thing, and it's in the quieter bits that the band show they're capable of, what I'm going to describe as, subtlety.
And now to something with a hint of indie – 'Only Human'. Yeah sure this is garage-y but it's very indie. It's also quite punky in that old style punk way.
The big surprise for me was song called 'Winston Smith'. For this is a touching big ballad, sure a Box Jellys' style ballad but a big slow song all the same. And yep it builds to a searing end in that alternative rock way. Very much an album highlight for me.
The only way I can think of describing 'Seizure Later' is alternative rock as played by the Libertines. Yep it does that, in a slow way for it's a slower track, quiet/loud thing but it's all loose and all a bit ragged. And just for good measure it throws in a Love-ish build right at the end. Absolutely lovely stuff.
Yet another surprise 'Sirens'. It starts all slow and grinding before dropping out to something that is actually quite beautiful in a weird way. In fact there's something weirdly beautiful about this whole track – the way it builds, the backing vocals, the epic quality. 'Surf Cop Chase Bwstard' sounds a bit, and only a bit, like The Fall. That's The Fall doing mutant punky surf. It's bloody riot people.
Album closer – 'Sleep' is an epic – look it's 6 minutes long – track. Look this thing has to be heard. It's another of those weirdly beautiful songs. It's gentle. It's complex. And yes it builds – you'd expect it to – but it retains that feel.
I love this album, it has enough variety and things that surprise, to keep you listening (and going back and back to your favourites). Much more, in my case, than was strictly needed for the review, it's actually become a current favourite of mine. The playing is great and there's no fillers on the album at all. It shows that Box Jellys are not just a one-trick pony, An album full of ' Smorgasbord' type tracks would be great, but the variety of styles and feels make it fantastic. I love a band who switch it up, and Box Jellys do that. Lovely stuff.
The info
Box Jellys are a four piece alternative garage rock band from Keighley. Having regularly appeared on their local music scene, Box Jellys have gone on to perform in Leeds, Huddersfield and Bradford as well as making appearances at Beatherder and Moor Music (later becoming Beacons) Festivals.
Box Jellys are:
Oliver Farnell – Vocals, Guitar
Bryn Price – Guitar, Vocals, Keys
Danny Payne – Bass
Luke Parker – Drums, Vocals
They play an album launch gig on 4th October from 19:30-23:30 at Studio 5 Live, Jam on Top, Melbourne House, Chesham Street, BD21 4LG Keighley