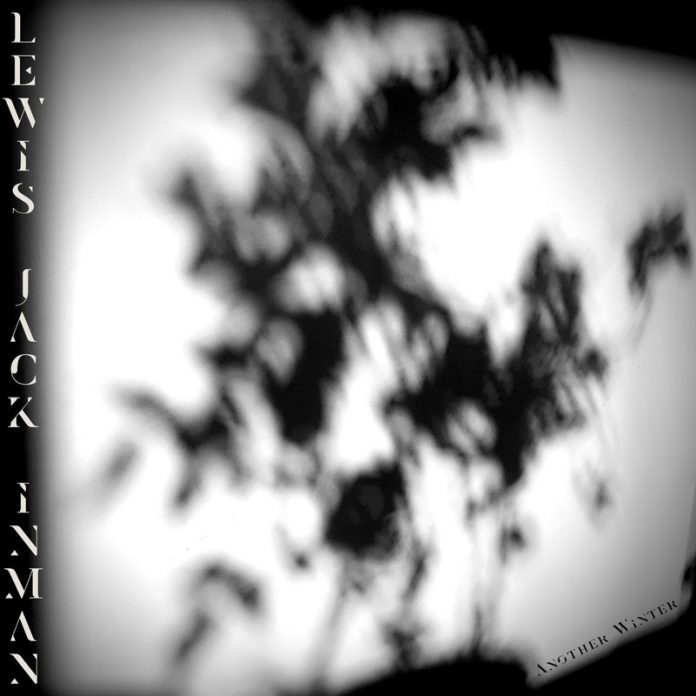 Back in May I reviewed Lewis' EP 'Reflections' (read the review) and was mightily impressed with his songs. So a whole album of his music was something that was greeted with anticipation here at LSF Towers.
One thing I was immediately struck by, and very happy to hear, was that the music on this album is as varied as the EP. He really just does choose the style that is best for the song, not shoehorn the song into something for the sake of sonic consistency. I mean sure there's something that makes these songs hang together as his, as an album, but within that broad framework there's a lot of variety.
And again like 'Reflections' there is a story, a theme that runs through these songs, at least to me it feels like there does. So that said, let's dive in, it's a hell of a great place to be.
Opening track 'Us' has something of an indie feel. I say something of a feel because there's something off-kilter and wonderfully jarring going on here. There's an uncomfortable edge to the music.Something halting and just slightly off. The words seem to reflect that. The sound here is raw, unadorned guitar, drums, bass and vocal, dipping into something sparser – just a keyboard and drums. And Lewis isn't just singing this song, or even performing it, he's living it.
'Temporary Things' again does that indie thing. But far more important is that raw unadorned feel, the vocal and yes, the lyrics. So while musically simple what's compelling is the lyrics. And that's what I thought until the guitar break, which is understated to point of blending into everything else, which is just fantastically clever and unexpected.
So the first musical surprise comes with 'The Lines' which throws in a rather lovely late 60s' psychedelic pop sound. That jangly guitar, those harmonies. Oh and not to forget that you can dance to this. It's a joy. But while you're throwing some shapes, listen to the words. And being something of an epic 6½ minutes long Lewis takes the opportunity to mix it up with some lovely Spanish influenced guitar, a belter of a guitar break. And then it hits me, what it has me in mind of, and that my friends is Love. Freak out people.
'Did You Ever?'. Look I'm not going to try to tell you what it sounds like. OK so maybe just a hint – slightly late 60s, somewhat indie, some out-here sounds A tune that takes up residence in your head.
A change of mood. 'Another Winter' is kinda singer/songwriter, hints of folk, hints of Americana. Simple backing and voice. And it's beautiful in it's simplicity. 'Grip' is a raw song. It's all emotion, searing emotion. It's so honest it hurts. It's about a couple losing their grip on their relationship. And it builds to a guitar break that sonically hurts, and this is right, so right.
'A Song For Seasons' mixes punky lo-fi sounds, post-punk and something of that Spanish influence – that Love sound. It is a story song, a painful story as far as I can work out. It is odd, it is strange, and yet it is completely brilliant in it's strangeness. The words are stream of consciousness, you are compelled to listen again and again just to hear that story.
A rockier fuzzier thing 'December' is the jolt you need after 'A Song For Seasons'. It goes from fuzzy rock to psychedelic pop to psychedelic rock. But all in that lo-fi way.
'Chapters' is a lusher song. Hints of Joni Mitchell (honest), and perhaps Nick Drake. A beautiful melody, washes of sound, simply sang words. Unexpected stringed instrument sounds – I'm going to take a stab at mandolin, may be wrong, it has that sound. And this is a song to sink into, to wallow in for its 6 minutes. Wonderful.
The album closes with a bang, 'Evolve' is a full-onish rock song, I mean rock in a kind of alternative, Lewis style. I get hints of Talking Heads, hints of later King Crimson There are layers of sounds here, there is a repetitive drone sound going on here. It slightly varies over time. It's hypnotic.
And that's it. And if you are anything like me you head straight back to track one and play it all again, and then again in a compulsive way. It's the words, the way that Lewis sings, the deceptively simple music. The unexpected mixing of sounds and styles that can throw you, that can jar but is beautiful.
Lewis writes beautiful, wonderful, sometimes quirky but always raw emotionally songs both lyrically and musically. You just can't help but be drawn into his music. To say that he wears his heart on his sleeve would be something of an understatement; and that is to be admired, to be amazed at. I can't recommend this highly enough.