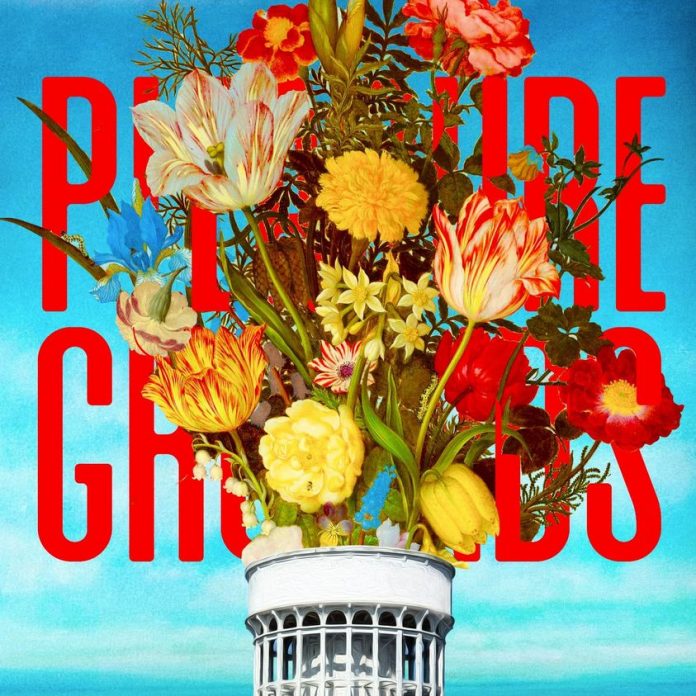 What I've come to expect from Sandra's Wedding is a great tune wonderfully put together with great words. And the songs on this album haven't let me down.
Opening track 'When I Stall' comes with something, a little something, of a Beatles' feel. That's the poppy melodic Beatles by the way; because this thing has a tune that's going to enter your head and not go away.
'Should Have Got A Trade' comes with great words, the likes of which I haven't heard since Squeeze. It's a tale of life. Another great tune that weirdly, at least to me, comes with a touch of that REM sound; biting jangly guitar, you know the sort of thing.
'Lovin' Life' is a great pop song; fab tune, boppy enough, suitable for all the family. Fantastic little acoustic breakdown. A joy. 'Love Everyone' is a pop song that, sonically, comes with a wistful sad edge. This one's a grower, people; you are sitting there listening to it and suddenly you feel a need to play it on repeat.
Title track 'Pleasure Grounds' steps away from that strummy boppy pop to give us a smooth smooth sound, bursts of gorgeous trumpet. It's got a classic retro pop ballad feel. Matching that feel the words seem to sing of times past on a sunny day. From any Sandra's Wedding rease of more than three tracks you can expect one big song, this it it. An album highlight for sure.
'Waiting' starts quietly, and then bursts into life. A chugging guitar throbs away in the background. But this track does the quiet/loud thing – obviously not in an alt-rock way – but it does. Strangely it sounds like a fairly raucous rock track that's been 'calmed down' soundwise but it still comes with power.
'Council Pop' surprises with a psychy-pop feel. Edgy warped guitars, voices echo. Groovy maaaannnn!
'Devil On My Stuntpegs' is yet another surprise. Latin feel, sinuous trumpet, strummed guitar. This musically takes you on an ever changing journey; you think you've got it pegged, it takes you in another direction. This is put together so well; it builds, it falls. Another surprise, another big song.
Sandra's Wedding songs have this habit of creeping up on you. There you are listening to what are a set of fantastically put together pop songs and ballads, and suddenly you just can't stop listening to them. This is because there are always subtle and clever things in their songs musically, and their words are great. Their lyrics are about life, seemingly simple and hugely compelling.
Quite how the band manage to release song after song of perfectly put together music and lyrics I don't know but they do. And it's never boring because there's always a twist, the unexpected. Great songs, great words, played wonderfully; I, for one, don't need anything else.