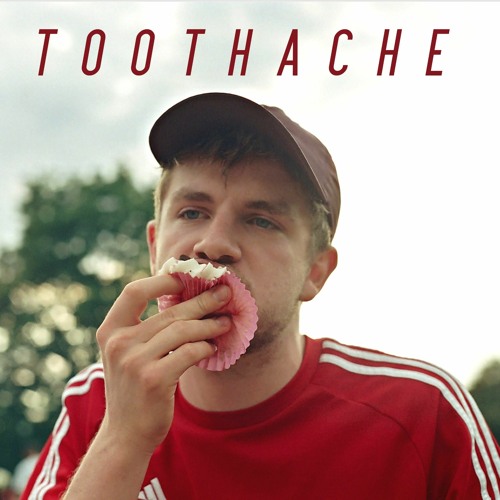 I've previously reviewed a couple of singles from Leeds based The Racketeers – 'No Show' and 'Glitter', both of which are on the album – and these showed a band who are not afraid to mix up what they do. There was something that marked them as being from the band but there was variation. So I was looking forward to seeing whether that was carried through on the album.
Album opener 'Sundown' showed me a side of the band I hadn't heard before. This is something that mixes up Beach Boys harmonies, folk-rock, Brit-pop and indie into a song that shines. And yeah this thing may start off slow and moody but it builds, it builds into something huge before dropping out. And boy is that drop-out good, surfy guitar, voices in harmony. This thing is as catchy as hell with guitar that bites.
'Half Hearted Prayer' has a kind of Western sound at the heart of it – just groove on that beat people. With sections that are almost indie-rock. And that theme of great guitar continues.
Already having shown us two new sides to themselves, we get yet another side with 'Part Of The Story' – one part big smooth indie-pop slow ballad, one part big fuzzed up almost psychy thing with a surprising folky ending.
And then we come to the revved up blast of raw garage indie that is 'Glitter'. This is followed by 'Hey Smile (It's Been A While)' an indie-pop track that has guitar to die for, a tune that bores its way into your head.
'Orange and Hazy' is yet another change of pace and mood. It starts all sparse voice and guitar before taking off halfway through. It has that feel of old style indie (say Libertines) with that special something that the band bring to the party. There's something great about the way they put a song together, and that guitar.
'Make A Break' is an indie song, a great indie song, and this is followed by the again familiar 'No Show' with those moving words, that great guitar.
Album closer 'Climbing The Walls' is a surprisingly moving song about a claustrophobic relationship. Again there's stand out guitar this time in a warped way.
This is an incredibly impressive set of songs. Songs that although they all have that The Racketeers' thing are hugely varied in sound and feel. All of which show a band who know how to put a great song together, to surprise us both within the songs, and in the range of sounds each song has. They all have great words – these are words to listen to properly. And this is a band who sure can play, they play almost casually brilliantly. And I love the fact that there's an edge of rawness, a looseness, a refusal to make it 'perfect'. This makes it perfect in my eyes, I'm like that.
This is an album to add to your playlists, download, or get to listen to in whatever your chosen way is. I don't care how you hear it, you just have to hear it.
The info
The Racketeers are a garage rock act from Leeds. Combining bright, pop – inspired vocal harmonies with fuzzy, biting guitar hooks, the music draws influences from 60s folk rock, Britpop and modern alternative indie to create a unique and memorable sound.
Band Members:
Joe Mosley – Guitar and vocals
Joe Dean – Guitar and vocals
Alex Scrowther – Bass
Mike Johansson – Drums