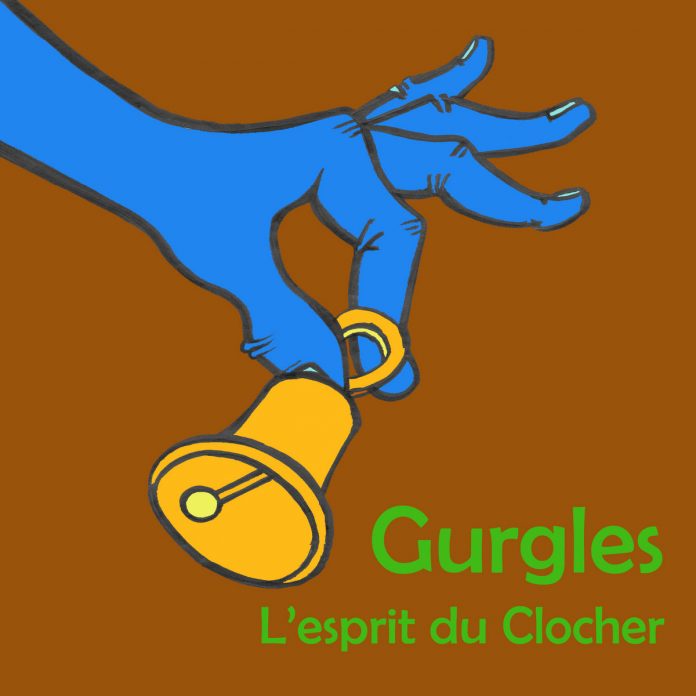 Back in 2015, when LSF was but a newly born thing, Gurgles' album 'Gurglefirst' was the first release I ever reviewed. Much water has passed under the bridge (and indeed flooded through our towns, cities and villages since), but I still have a certain place in my heart for that album.
Back in 2015 they described themselves as a Progpoppsych band – kinda summed up the mix of influences in one difficult to say word – but they now describe themselves as quirk-poppers.
There's some information below that describes what the song is about, so I can skip that – it's way too complicated to insert into the review, sorry.
For this release, and sadly I have no idea whether this is the case with their sound generally, the band have given us a thing that sounds somewhat familiar to me as the kind of quirky music that was around in the early 80s. It's keyboard/synth based, incredibly poppy. It reminds me of say 'Dare' period Human League or more particularly Thomas Dolby. The keyboard sounds are jaunty, and slightly warped. It has that 80s vocal sound I recall with a certain amount of fondness.
But enough of the 80s' retrofest. What Gurgles have released here is a wonderful slab of danceable pop, with just enough of a quirky edge to it. The quirkiness just adds that extra bit of sparkle. And I have a particular fondest for the Bradford City Hall Bells ringing out at the end. And having listened to it for a couple of 'spins' I can vouch for the fact that it's horribly and strangely earwormy, and incredibly catchy.
Gurgles are a bunch of very talented musicians and that's obvious from this release. But musically what stands out for me is the vocals – I love the vocals, that mix of male and female voices.
It may not be what I expected but it's still a thrilling groove. Catchy, danceable to the max, and leaves you with a huge smile on your face. Cool stuff, way cool stuff.
The info
Gurgles' single was part inspired by an excellent audio art performance by John Bonner itself inspired by a book by Alain Corbin – Village Bells, Sound and Meaning in the Nineteenth-Century French Countryside.
It is fascinating how different French villages used church bells to communicate social messages between different hamlets to the level of almost evolving a language of peals.
Couple this medium with the desire to counterbalance sadness, bad times and political cynicism with something unusually rallying(for us anyway) and references to ghosts and the civil war siege of Bradford and ouais, here it is!
Augustin Bousfield – Fender Rhodes, Alesis Micron, Korg Miku, handbell, Singing
Nanette Brimble – Bass, Singing
Bradley Cunningham – Drums
Bradford City Hall Bells- Bradford City Hall Bells
Recorded and mixed by, Robert Whiteley at Whitewood Recording Studio, Liverpool
Artwork by Bob Priestley