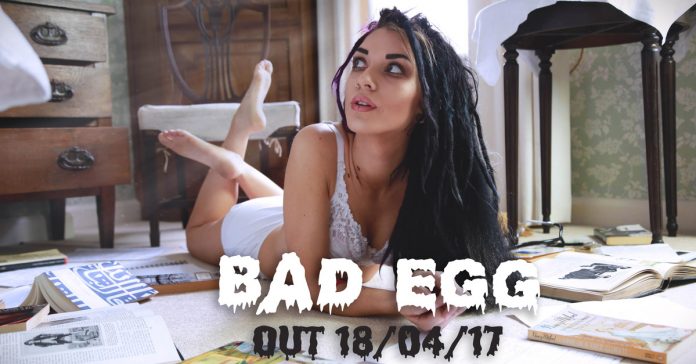 The band say:
Hello World… On April 18th 2017 we are releasing a brand new music video for our song 'Bad Egg' and we want you to help us with this!
Our 'fans', 'followers', 'friends' have been the biggest supporters of our music so far. All of you have helped crowd fund our entire album release and through buying our music and band merchandise you have helped us fund our music going forward, including plans for Germany, which we couldn't have done without you!
We strongly believe in people power, we figured we could have more success with you behind us, than the overpaid and underperforming PR guys that a band at our level can afford. We want to take that same crowd funding approach and use it to help us create a massive BOOM behind our video release!
So, all we ask is that pledge your support by being willing to send out just one Tweet or FB post on April 18th when the video releases! All you have to do to make this happen is help us reach our minimum goal of 250 supporters by the video's release date and Thunderclap will do the rest!!
PLEASE NOTE: If you can add a personal message with your post that would help us SO SO much more because people then would know to trust the link and not see it as SPAM and ignore it!!! Example: "Been following this band for a while now, check out their new tune"!
Now you are probably wondering what the hell is THUNDERCLAP… and putting the hilarious name aside let us tell you that THUNDERCLAP is a perfect way for us to make some noise in sea of cute cat videos, Donald Trump memes and everyday clutter… causing a huge HOG bomb! Everyone who joins the campaign will automatically share our video on Facebook or Twitter at 3pm, as it's released on Tues 18th April. Pushing it our to thousands of news feeds at the same time!
We've never done anything like this before so we are relaying completely on YOU taking part and helping us achieve 100% of our goal. We don't need a label, we don't need a big production team, we don't need radio… we can do this together! Sign up now and help our little HOG bomb blast the net in a few days… oh and we really hope you like our new video!!!
If you want to help go to https://www.thunderclap.it/projects/55365-hands-off-gretel-new-video?locale=en and sign up.