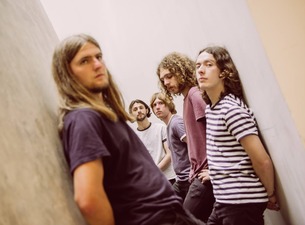 The Vryll Society have parted company with frontman vocalist Mike Ellis due mainly to creative differences.
Unfortunately this means their scheduled in Jan/February 2019 tour will have to be cancelled. All tickets will be refundable from point of purchase.
The Vryll Society will continue as a band with new material on the horizon.
"We would like to apologise to all the fans who have bought tickets for upcoming shows, and to all involved in organising them. We've achieved many great things with Mike and we can't thank him enough. We've had some great times as a band with Mike over the past few years and wish him all the best for his career in the future." Lloyd Shearer (The Vryll Society)
"It's been a great journey with many highs and some lows but I'm proud of what we've achieved together, especially our album. I wish the lads well and I will also be continuing to write music myself and will share it with you in the near future" Mike Ellis
While disappointed to have to let down their fans with this announcement, The Vrylls can reveal they are very much continuing the band and Lloyd, Ben, Ryan and Lewis are currently working on new material , which they look forward to sharing later this Spring. "We are very excited about the coming months, we have so much planned and can't wait to see you all again. You'll be hearing from us very soon."
More Vryll Society dates will be arranged for later in the year.
Cancelled dates