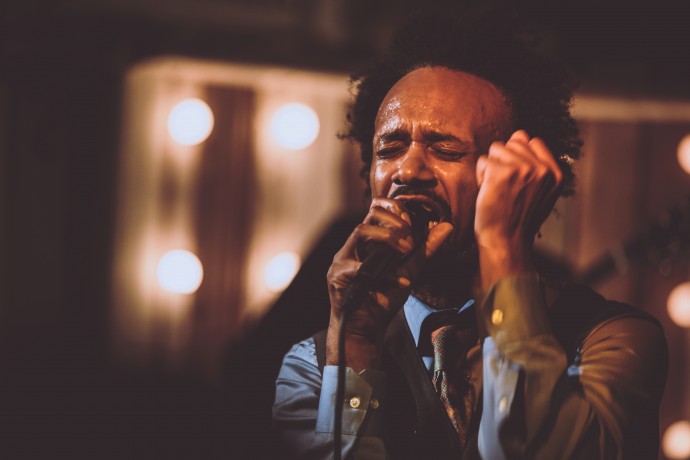 Cooking Vinyl has announced a new partnership with the 2017 Grammy-winning artist Fantastic Negrito and his imprint Blackball Universe. The UK label will re-issue Fantastic Negrito's current and critically acclaimed debut album 'The Last Days of Oakland' (recipient of a Best Contemporary Blues Album Grammy Award) with two new additional tracks, just in time for his imminent European tour.
The new tracks – 'Push Back' and 'The Shadows' – are both produced by Xavier Dphrepaulezz (aka Fantastic Negrito). The extra tracks are available for download and streaming, and will be released worldwide along with the rest of the album on CD and 180g vinyl on 28th July 2017 to coincide with a series of UK dates planned this Summer (see below). Pre-order the album here: https://FN.lnk.to/TLDOO
Musicians on these new recordings include Masa Kohama and Tomas Salcedo (guitars), Cornelius Mims (bass guitar), Lionel Holoman Jr. (piano and organ), with vocals, additional piano, additional guitar, drum programming and claps by Xavier Dphrepaulezz.
In his teens, Xavier ran the streets of Oakland, before finding music and eventually signing with Prince's management. After a slow recovery from a car crash that left him in a coma, Xavier undertook several different musical alter egos, but in the end, he walked away from music — only to re-emerge years later as Fantastic Negrito.
A performer with something to say, Fantastic Negrito runs an arts-collective in his hometown of Oakland, and performed at Bernie Sanders' rallies in New Hampshire, Las Vegas and San Francisco during the 2016 US Presidential campaign. Of the new songs, he says, "We must unify — not divide — along the lines of our differences. We have a common enemy: distraction and propaganda. Our strength is in our diversity. We push back against our common enemies: fear, hate, bigotry, misogyny, racism, sexism, homophobia, xenophobia, classism… these parasites, these carcinogens that live in the shadows of our society. One world, one love, one race."
Fantastic Negrito has once again invited UK friends, Miraculous Mule to support him at his London, Manchester and Nottingham dates.
Dates
July 28th London @ Nell's Jazz and Blues
July 29th Cambridge @ Cambridge Folk Festival
July 31st Manchester @ Band On The Wall
Aug 3rd Nottingham @ The Bodega