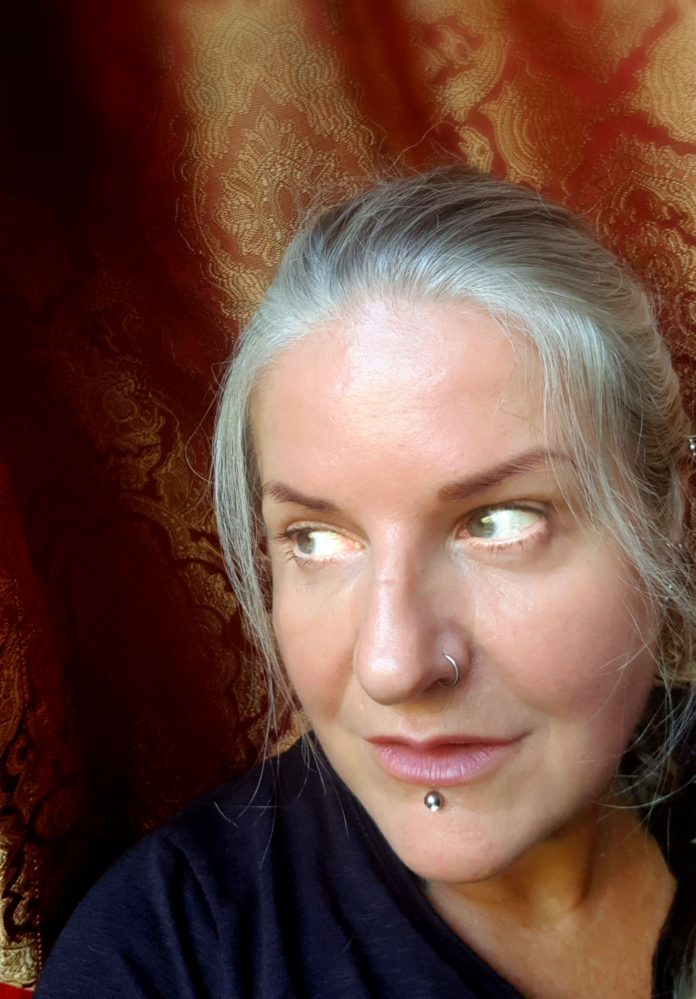 Author, poet, artist, tattooist, band manager and women's rights advocate, it is safe to say that one way or another – you will have heard the name Joolz Denby.
In 2014 Joolz was shortlisted for the Orange Prize for Fiction, before that signed to Harper Collins when she won New Crimewriter Of The Year, before that she a renowned poet and if you were lucky (or old enough) to have lived through the Eighties, then you may likely know Joolz as a sub-cult icon, 'It' girl and style trend setter in the Goth/Post-Punk scene, and of course, last but not least, as the in house artist, music, manager and collaborator for legendary international cult-band New Model Army.
Now, Joolz has announced that she is serialising her long awaited and hard biting autobiography via a Facebook group. She is focusing on her turbulent and intensely creative personal life, her ground breaking time as a woman working in rock music, as a spoken word poet through the Eighties, a novelist through the Nineties and a tattoo artist through the 00's. Alongside this, Joolz will also be sharing stories from the 38 year association with New Model Army, including the truth behind 'that' t-shirt, which famously got the band blacklisted from Top Of The Pops and how her scribbled-on-the-back-of-an-envelope business plan for the band ensured them an unbroken decades long career – Joolz' memoirs are engaging, honest, scary, revealing, funny and at times, vunerable and wholly relatable.
Says Joolz – 'It's 2018, writers need to use all the tools and avenues they can to share their writings. Majority of people use some form of social media, it's important to reach people, not only the way they want it, but also where they want it – short, sharp and engaging. After all these years, I'm finally writing my life story – and its been a crazy, full tilt boogie – on my smartphone and posting it in serial form. I'm overwhelmed and humbled by the response'.
So, how can you get in on the action? Just subscribe to Joolz' Facebook Page and ask to join the Group, The Memory Box: Stories Of Light And Dark, which has been described as 'absolutely gripping' and a 'must read' by group members.
Official Facebook Page: https://www.facebook.com/joolzdenbyofficial/
Group Link: https://www.facebook.com/groups/185763808875475/