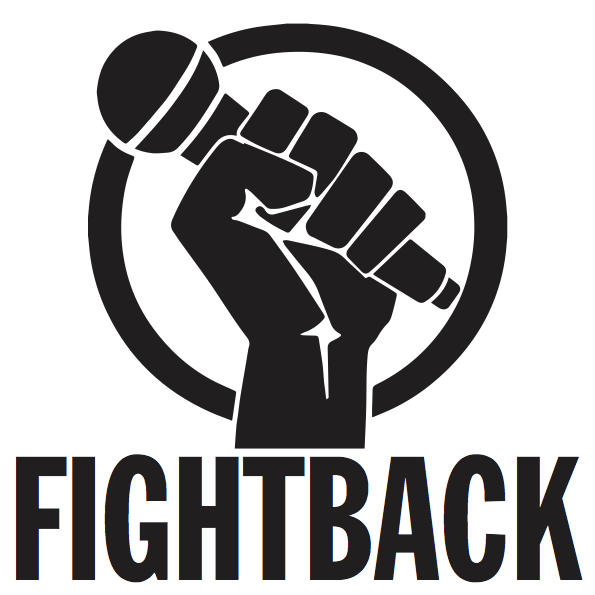 Since the Fightback gig at Roundhouse in October 2016 MVT have been working on a way to develop the concept of fundraising concerts. This week they are officially relaunching Fightback as the public-facing fundraising arm of MVT.
Rather than one-off events, it will be a programme of gigs, large and small, across the UK throughout 2018. Some will be big-name artists, many will not, but all of them will offer music fans the chance to be involved in fundraising for our Emergency Response service, which in 2017 directly intervened to tackle and halt threats of closure faced by 41 Grassroots Music Venues.
Fightback aims to raise £100,000 from over 100 events in 2018 right across the UK. MVT are inviting all venues in the Music Venues Alliance to organise events at their own venues throughout the year in support of the charity's work. To help them do this, Fightback Events Manager Gary Prosser has created a Gig in a Box – a toolkit to make organising a Fightback show as easy as possible. Resources include:
Gig Manual
Poster Template
Press Release Template
Logos, banners and a projection image for the back of the stage
In addition, MVT will help with promotion of Fightback shows, supplying some local press contacts to add to your own and promoting the show nationally.
If you run a venue that is not yet a Music Venues Alliance member then joining is simple and free, just complete the form here: http://musicvenuetrust.com/music-venues-alliance/
Partners
MVT has been working with the music industry and commercial partners to identify key artists and partnership opportunities for Fightback that benefit the charity, the hosting venue and music fans.
They have some big-name artists identifying diary dates for Fightback shows and some interesting partnerships with brands or companies in the pipeline. The aim of these partnerships is to bring to supporting venues a package of benefits that means that not only are venues supporting MVT, they are also getting a great show.
Fightback Events Manager, Gary Prosser explains, "Fightback has been over a year in the making and I am looking forward to working closely with every Grassroots Music Venue in the UK to create some memorable shows for fans of live music all over the UK. We're building an incredible opportunity for artists and brands to come together to directly connect with Grassroots Music Venues and make a real difference".
Forthcoming Gigs
Fightback kicks off 2018 with four SOLD OUT shows featuring The Wombats. The gigs are taking place at in GMVs in Milton Keynes, Blackpool, Bradford and Stoke-on-Trent in February in association with Openstage. MVT patron Bright Light Bright Light will headline a show in March at The Horn in St Albans, fresh from touring with Erasure. MVT have set up both a Facebook page and a new website to promote Fightback gigs:
https//:www.facebook.com/MVTFightback/
https://www.mvtfightback.com/
Twitter @mvtfightback
Merch
The website and Facebook page will also sell the related range of limited edition "signature" T-shirts, featuring handwritten lyrics by featured artists. The first shirt, a limited edition I Still Believe lyric shirt by Frank Turner, sold out in days. To celebrate the sold-out Wombats shows and the Bright Light Bright Light show the bands have designed their own handwritten lyric T-shirts. These T-shirts are sold by our long-term partners Jackpot with all proceeds going to MVT. Obviously not all shows will have related merch, but they are building the T-shirt range.
For bands and artists
Please sign up to be part of Fightback. The information form with all the details we need is here: http://bit.ly/FightbackSubForm
MVT have announced ambitious plans to stage 100 gigs at 100 venues in 2018 as part of the Fightback UK campaign. They're bringing together venues and audiences to stage local events that have a national impact. They need solo, duo, bands, DJs, in all genres to take part in those events, and want to know about you and your band to enable us to create some great events.
This is a big charity push by MVT, but they're serious about grassroots artists just like they are serious about grassroots venues. MVT will abide by the Musicians' Union Fair Play Venue scheme guidelines, and will work with you to promote your act and to ensure a great show that makes a real difference takes place.
If you've been looking for a way for your band to get involved, this is it. #FIGHTBACK
Get all your information together and start here: http://bit.ly/FightbackSubForm