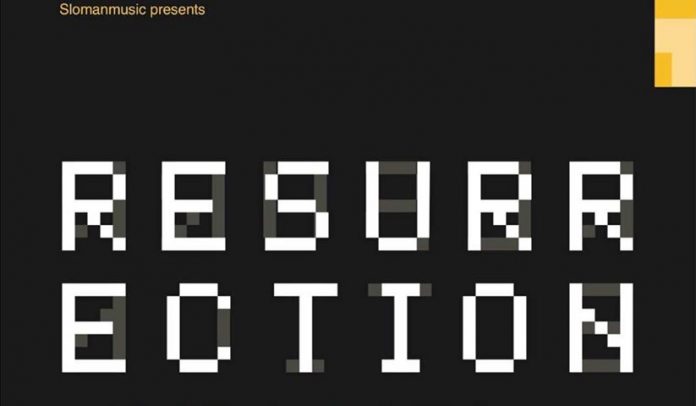 After seeing the name Andy Sloman Camies over and over in recommendations for DJ's on Facebook, plus the great artwork surrounding the Resurrection DJ outfit events pages and posters. I thought I'd like to check them out.
So I donned my fangs and went along to the Halloween event at Nelsons Wine Bar in Hebden Bridge. First thing that struck me was, if you want a smooth top quality DJ beat matching house, techno then you are definitely in the wrong place with the wrong DJ.
However if you want to dance the night away, saying "wow I remember this, or what a great tune" then this is the place to be. Never heard so many cheers for tunes through out an evening.
In my book, best private party, wedding, birthdays etc DJ I've seen/heard and danced to for years
On another no no for most DJ's, these guys take requests, in fact actively encourage it, prior to events via events pages and messenger and on the night and a lot of the crowd seem to appreciate the fact they can ask without the common DJ scowl.
Accompanying the DJ is lighting guy, and request taker, Terry the Mothman with some great lights, bit of smoke, which does make the night so much more enjoyable..
On with Resurrection, Annie Nolan from Trash Manor and Country Club, anyone who's is into music and DJing in the Valley will know the name from many wonderful evenings including Beat herder festival..
During Annie's set had the chance to chat with Andy about his DJ style. He explained that he got a little bored with all the times you enter a bar, club venue etc and you know what you're going to hear all night long from the first 10 minutes of the DJ playing, house music, techno, set genres.
"No disrespect, but we started looking at something different and it took off, which was something we weren't expecting. We really enjoy the freedom to play the room. I did look into the beat matching, syncing and all the other stuff pros tend to do, but got bored very quickly, plus the kind of stuff we play would be really hard to beat match as styles, drum patterns, BPM can be so different. I find it better to just have short pause then in, or if BPM similar will fade into next track. Do appreciate what it is and how skillful it can be, just not for me"
His second set again threw me, with classic tunes, from freestylers, Donna Summer, Happy Monday's and some great 80's tunes, but, important part was that the whole room was dancing, cheering the new tunes and having a great time..
Can you have Specials, Donna summer, Yazoo, The Trammps, Prodigy, Funk, Stone Roses and Groove Armada in the same setlist. Can now. Sure I also heard a little Jon Hopkins, Nicolas Jaar and even some Santana earlier on. He may not or chooses not to have the style of most DJ's but Resurrection seem to have captured a good niche market locally and do it very well.
If you want a great party DJ, book these guys, Resurrection, great tunes, well selected. Great lights and even a little smoke machine to boot
If you want professional style DJ playing seamless sets of certain genres then steer clear…
Great night, thanks all…
Matt
For information about future Resurrection nights: https://www.facebook.com/nelsonswinebar/
This review is by Matt – a guest reviewer