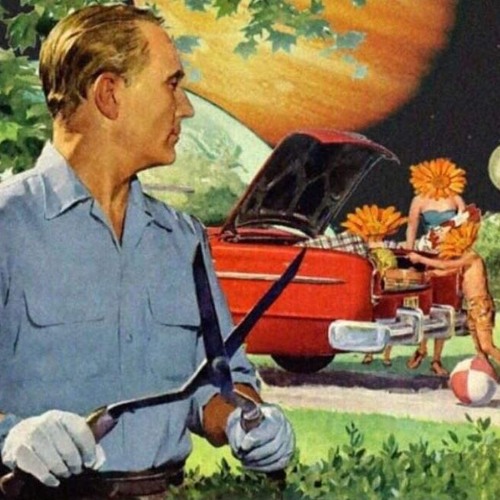 Cafe Aspen are one of those 'wish I'd known what this band do before now, this is glorious stuff' bands. They promise us a mix of influences and these three tracks deliver on that promise.
EP opener 'Phantom' is kinda psychedelic, sort of alternative rock but it has this slightly dreamy quality to it. The guitar on this track rocks. But what tipped it from 'I rather like this' to 'I bloody love this' is the vocals. The vocals are great – Will has this slightly synth pop voice, look you're going to have to listen to the track to get what I mean by that.
'Afflictions' may start with this quiet dreamy thing but it explodes into life. The guitar is raw, it sears. But this song has a tune, a tune that worms its way into your head. Somewhere in there it's poppy. And it's damn danceable people, you'd have to lose your shit but you could and should.
EP closer 'Fuel For The Addict' continues what Cafe Aspen do, there's guitar to die for, but it has a tune. It's actually really poppy at it's heart. Quite how you'd describe this I have no idea – it has this really psychedelic section but it's kinda alternative rock.
These three tracks rock. The playing and the vocals are way cool. They deliver tunes to die for, guitar to submerge yourself in and a mix of influences that's put together into something that's definitely 'what Cafe Aspen' do. And although the tracks don't all sound the same, there's a sound you can define as the band's sound across them.
Go listen now people.
Physical copies of the EP are available through social media and the band's website.
The info
A tasty blend of influences and styles. Hypnotic psychedelic riffs, funked up punchy bass lines, gritty, tight drums, all brought together with introspective lyrics.
Cafe Aspen are:
Will Kitching – Vocals
George Carnell – Lead Guitar
Dennie Normanton – Rhythm Guitar
Jake Foster – Bass
Dan Nicholson – Drums.
https://www.facebook.com/CafeAspenBand
https://www.twitter.com/CafeAspenBand
https://www.instagram.com/CafeAspenBand https://open.spotify.com/artist/2GPabh6i4vvd19zoXITnr4
Upcoming gigs
Chesterfield Rocks for Musicians Against Homelessness @ The County Music Bar 28.9.19
Headlining Shakespeares in Sheffield 12.10.19
Plus more to be confirmed/announced.