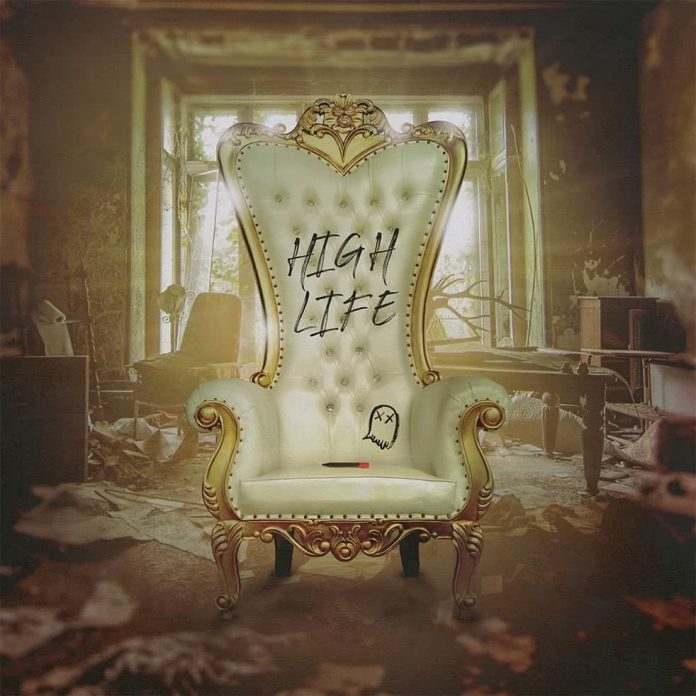 I saw Ghostwriters supporting Fudge. at the Lending Room some time back. They intrigued and then impressed me with their sound which takes rap, punk, hints of metal and post-punk, and mixes them into something great, something unique, a sound all of their own. A sound that even the band refuses to define as any sort of genre.
The thing about this EP is that it benefits from being as loud as you fucking dare, so let's turn it up and dive in.
The opening track 'Follow' mixes up all that I've said, but also throws in a surprisingly melodic thing. And you can hear the words – something I missed seeing them live – and the words of these songs are worth listening to. Guitars roar, drums pound. It never stands still, there's a variety of tempos going on – from almost slow to almost too fast. There are some punky sounding backing vocals in there too. This, people, is a blast. Mosh time.
'Soft' is rather misleadingly titled, the last thing this is soft, It's harder musically. It has a kind of post-hardcore thing going on. The guitars are angular. There are layers of vocals. And it has the most wonderful bass drop-out section, where guitar gradually comes in, it's a building thing, that builds to a shouted vocal – 'One, Two, Fuck you' – and then it grinds out a riff so heavy it could break down wals.
The intriguing title 'D.S.T.M.' starts off all moody and bassy, before it explodes into grinding guitar. It does that alt-rock quiet/loud thing but this is no alt-rock track. It rocks, it grinds. But it's also soft and melodic with some rather sweet vocals. The female backing vocals return – they rather bizarrely remind me of Dr. and The Medics.
'Highlife' mixes it up even further. It's a kinda rap song, it sounds almost poppy in places BUT, and it's a big but, it also has bits that rock hard. It throws in all sorts of things – vaguely eastern sounding guitar, a huge chorus.
'Acid Baby' starts out quiet and almost lullaby like before it fucking explodes into life. This thing roars along like a heavy goods train on speed. It's a joy, it makes you want to destroy mindlessly.
This, my friends, showcases what Ghostwriters do. But it also showcases that there's lyrical sublty in what they do – the words of these songs rock – and this is something that wasn't so apparent to me seeing them live. This means that you could listen to the tracks in two ways – you could throw yourself around the room to them in joyous mindlessness or sit down and listen to them. The choice is yours