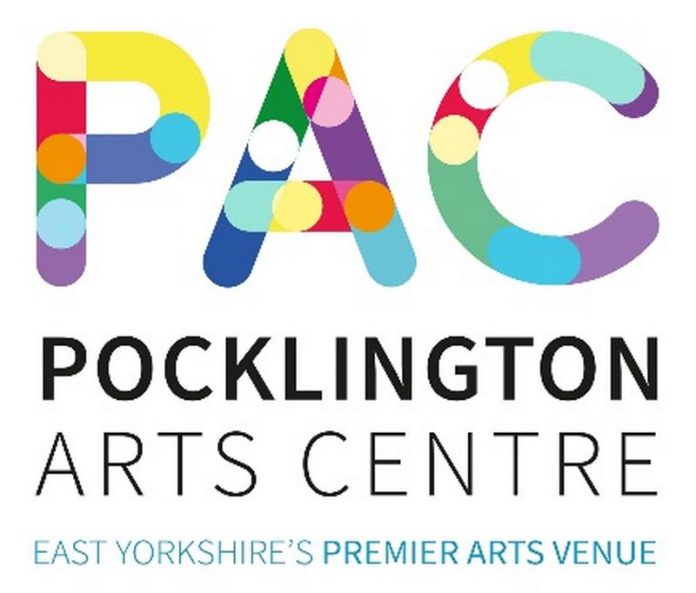 Upcoming musical events at:
Pocklington Arts Centre
22-24 Market Place
Pocklington, York
Tickets and further information – including non-musical events – can be found at their website:
https://www.pocklingtonartscentre.co.uk
VIRTUAL EVENTS 2021
Forgotten Voices Community Choir – Tuesdays, 7-8pm on Zoom.
Find our voice and join PAC's very own choir as they rehearse virtually. Charismatic musical director Sam Dunkley leads the choir in a variety of styles including pop, musical theatre, folk, classical and much more. In their 10-year history, the choir have gone from strength to strength, becoming regular participants in the annual National Street Choirs Festival. No audition necessary for this friendly, sociable group! For more information visit the group's Facebook page @ForgottenVoicesCommunity Choir or contact Sam at info@performingartsetc.co.uk
LIVE EVENTS 2021/22
The Wandering Hearts – Tuesday 31 August, 8pm. Tickets £15.00. SOLD OUT
Harmony-laden Americana London-based band The Wandering Hearts burst onto the scene in 2018 with their debut album Wild Silence and went on to win the coveted Bob Harris Emerging Artist Award at the UK Americana Awards before heading out on a sold-out album tour. They became the first UK band to debut at two of the most prestigious venues in Nashville – The Ryman Auditorium and The Grand Ole Opry – in the same week and have played Latitude, Black Deer and BST Hyde Park.
Loudon Wainwright III, Suzzy Roche, Lucy Wainwright Roche – Friday 24 September, 7.30pm. Tickets £44
A song-writing legend loved by generations of music fans for his uniquely joyful songs.
He is one of music's eternal survivors, alarmingly prolific and always revered for the way humour and dignity shine through his work in a recording career which has produced 23 albums. Joined by family members Suzzy and Lucy, they will be performing their own songs plus the work of songwriters they admire including Paul Simon, Bob Dylan, Tom Petty, Stevie Nicks and Baker Knight.
Thea Gilmore – Friday 8 October, 8pm. Tickets £22. SOLD OUT.
This will be Thea's first ever tour performing completely solo. Following her fourth successive chart album, 2019's "Small World Turning" and rapturously received performance at the recent BBC Radio 2 Folk Awards, Thea will be touring with material from all stages of her career. Accompanying herself on guitar, keyboard and loop station, Thea will give audiences a chance to hear some of her most special songs exactly the way they entered the world – raw, unadorned, delivered intimately by that long revered, hauntingly beautiful voice. Supporting will be from singer, songwriter, author and broadcaster Mark Radcliffe.
Mary Coughlan – Tuesday 19 October, 8pm. Tickets £18
One of Ireland's greatest female jazz and blues singers, a true artist who has carved out a highly regarded career and a legion of devoted fans worldwide. Described as "Ireland's Billie Holiday'" Mary has overcome childhood trauma, alcoholism & drug addiction to become a musical force like no other. Her seminal first album Tired and Emotional rocketed her to overnight fame in 1985, and 15 albums later, her ability to deeply connect with both the song & her audience remains undiminished.
Spiers & Boden (plus special guest) – Wednesday 20 October, 8pm. Tickets £20
We all could do with a bit of good news right now, and here it is.  After years of speculation, English folk's best-loved duo are back together and working on new material. Described by The Guardian as 'the finest instrumental duo on the traditional scene', the founding members of Bellowhead will be back on stage in 2021 in their acclaimed duo Spiers & Boden.
Beth Nielsen Chapman – Saturday 23 October, 8pm. Tickets £30
Twice Grammy-nominated Nashville based, Beth Nielsen Chapman has released 13 solo albums and written seven #1 hits and songs recorded by Bonnie Raitt, Willie Nelson, Bette Midler, Elton John, Neil Diamond, Michael McDonald, Keb Mo', Roberta Flack, Waylon Jennings, Indigo Girls, & Faith Hill's mega-hit This Kiss, ASCAP'S 1999 Song Of The Year. Autumn 2021 will bring the release of Beth's 15th solo album along with a world tour starting in the UK. Working with legendary producer Ray Kennedy (Lucinda Williams, Steve Earle) this one is going to be epic!
Women In Rock – Friday 29 October, 8pm. Tickets £20
Since 2016, Women In Rock have been wowing audiences across the UK & Europe with their high-energy performances. Featuring soaring vocals, choreography, audience interaction, striking costumes and backed by a band of world-class musicians, Women In Rock has built a reputation as the leading rock show around. Having performed to audiences of up to 120,000, these women are ready to take you on a spectacular journey through five decades of female rock leaving you cheering for more. Featuring the songs of Cher, Blondie, Janis Joplin, Republica, Belinda Carlisle, Bonnie Tyler, P!nk, Suzi Quatro, Tina Turner & many more. Women In Rock are guaranteed to get you on your feet. Grab your tickets and let's get ready to sing, dance and ROCK!
Martyn Joseph – Thursday 2 December, 8pm. Tickets £18
Hailed as "The Welsh Springsteen" singer-songwriter Martyn Joseph was awarded a "Wales Folk Award" in April 2019 for "Here Come The Young", the title track of his most recent album, and in 2018 was honoured with a "Spirit of Folk" Award by Folk Alliance International in Kansas, USA. With a career spanning 30 years, 32 albums and over half a million record sales plus thousands of live performances Martyn has received the Fatea Magazine's "Lifetime Achievement Award' here in the UK. Compared to Bruce Springsteen, John Mayer, Bruce Cockburn and Dave Matthews, he has created his own style and reputation as a mesmerizing live performer and stands in his own right, built on a reputation for giving what thousands have described as the best live music experience of their lives.
Jesse Malin – Tuesday 7 December, 8pm. Tickets £17.50
Jesse Malin made his name as a thoughtful and introspective singer/songwriter but also played raucous, over-the-top rock & roll with the band D Generation. Malin has recorded with Bruce Springsteen and Green Day, performed on The Tonight Show and Letterman, and shared stages with everyone from The Hold Steady to Bob Weir and The Gaslight Anthem. A prolific writer and relentless road warrior, he continues to circle the globe with his band and in 2019 released his seventh studio album, produced by American roots icon Lucinda Williams.
Teddy Thompson – Saturday 22 January 2022, 8pm. Tickets £20.00
Called 'one of the most gifted singer-songwriters of his generation' by The New York Times, singer-songwriter Teddy Thompson is famously the son of singer-songwriters Richard and Linda Thompson. As a kid, he listened to early rock 'n' roll and country music exclusively, resulting in a unique voice that is at once rock and country, then pop and folk. He has released five albums to critical acclaim and has contributed to the soundtrack of the Golden Globe and BAFTA-winning film Brokeback Mountain. He has also collaborated on projects with Rufus and Martha Wainwright and recorded two songs for the soundtrack to the Leonard Cohen tribute I'm Your Man. He contributed two songs to the Nick Drake retrospective Way to Blue. Support will be from Roseanne Reid – the daughter of The Proclaimers' Craig Reid whose debut album was produced by Teddy.
The Delines – Tuesday 15 February 2022, 7pm. Tickets £20.00
Country-soul outfit, The Delines come to PAC as part of a European tour in February 2022 with support from Jerry Joseph. The Delines sold out their last UK tour and will be returning with new material for this special date with the full line up. The band hails from Portland, Oregon where they have been working on new material over the past months before the lockdown, which is set to be finished shortly. Look forward to new songs and older classics from their previous albums. The Delines are Amy Boone, Willy Vlautin, Cory Gray, Freddy Trujillo and Sean Oldham.
Herman's Hermits – Sunday 20 February 2022, 8pm. Tickets £27.00
Herman's Hermits are one of the biggest selling bands of the 60's, not just in the UK, but around the world. From their early beginnings in Manchester in 1964, the band have chalked up 23 Hit Singles, 10 Hit Albums, appeared in three major movies and to date they have sold in excess of 75 Million records worldwide. Hits include, There's A Kind Of Hush, Silhouettes, Can't You Hear My Heart Beat, Wonderful World, A Must To Avoid, & Mrs Brown You've Gotta Lovely Daughter. Enjoy an evening of nostalgia, song and laughter, plus bringing all the Hits to life.
Steeleye Span – Friday 7 May, 7.30pm. Tickets £35
For Steeleye Span 1970 would mark a major milestone. The band released their debut album Hark The Village Wait, a record that would not only launch one of the most enduring stories in the folk world and beyond but also come to influence further generations of artists. Five decades on and the band, led by the iconic vocals of Maddy Prior, and with a seven piece line-up featuring some of the most skilled musicians on the UK folk scene, their 50th anniversary tour will be a celebration of the key tracks from that famous album as well as favourites and gems from their long and famous career.
Catrin Finch & Seckou Keita – Saturday 21 May, 7.30pm. Tickets £22
This sublime, critically acclaimed and multi award-winning collaboration between two adventurous virtuoso musicians – Welsh harpist Catrin Finch and Senegalese kora player Seckou Keita – delivers a stunning exhibition of world-class musicianship. Following the success of their debut release Clychau Dibonback in 2013, their long-awaited second album SOAR launched in April 2018, followed by major UK tours in spring and autumn of 2018. Entrancing, mesmerising, intricate and ethereal, this is remarkable music and a thrilling live experience.
The Felice Brothers – June 2022 – TBC
The Felice Brothers' distinct brand of song-writing and lawless sound has earned them comparisons to Neil Young, Bob Dylan and James Brown. Self-taught musicians Ian and James Felice began playing subway platforms and sidewalks in NYC, in 2006, and have gone on to release nine albums of original songs and to tour extensively throughout the world. Following the release of Life in the Dark, they served as the backing band for Conor Oberst's 2017 release Salutations and subsequent tour. Their album 'Undress' was released last year to critical acclaim and they will be performing songs from this and their extensive back catalogue accompanied by Will Lawrence (drums) and Jesske Hume (bass).