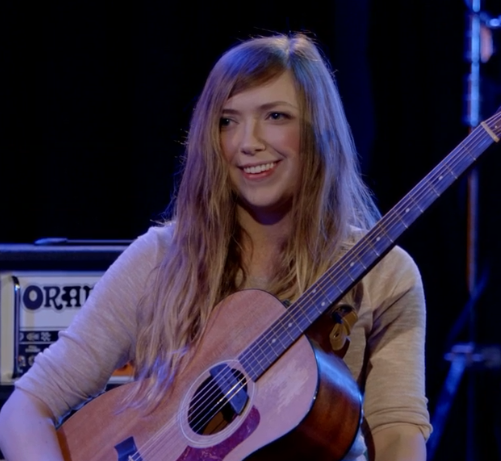 Bringing an all new definition to 'plucky young artist', let us introduce you to the sensational guitar talents of… Becky Langan.
Born in Manchester, Becky Langan is a percussive fingerstyle guitarist who employs a combination of extended techniques that explore the outermost reaches of the acoustic guitar.
With over 13 years playing experience, Becky unleashes her creativity by performing incredibly complex instrumental acoustic guitar compositions at concerts around the UK. Having attended numerous master classes from her main inspirations, Becky employs the use of unique alternative tunings, two-handed tapping, percussive tempos and natural harmonic melodies drawn from her inspirations Andy McKee, Jon Gomm, Maneli Jamal and Thomas Leeb.
To this day, Becky has approximately 5000 online YouTube subscribers, and her channel has rapidly grown an appreciative audience from all over the world.
Becky is currently a semi-finalist in Guitar Star 2016 (Series 2) which is aired on Sky Arts. Throughout this competition, she has received mentor sessions from many iconic musicians, including; Tony Iommi, George Benson and Wilko Johnson".
So good we've booked her twice… Becky will perform two sets on the Main Stage across the Festival weekend at the following times:
Friday 19th August @ 12.15pm & Saturday 20th August @ 11.30am