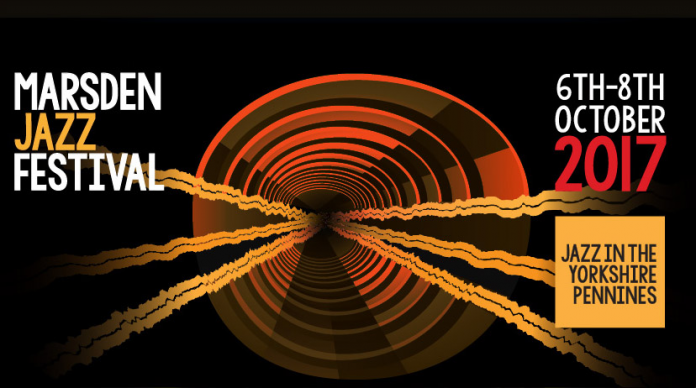 The festival's organisers are about to finalise this year's programme which means anyone who wants to take part in the 2017 Adopt a Gig scheme needs to sign up by midnight on Thursday 27 July.
Over 80 free gigs and events took place at the 25th Marsden Jazz Festival last year and everyone who adopts a gig for £50 receives an e-certificate and gets their name printed in the free festival brochure.
The first headliners have also been announced for this year's festival, which takes place between Friday 6 and Sunday 8 October, including a world premier from Jazz Instrumentalist of the Year Arun Ghosh.
And six gigs will be taking place in a new headline venue – the 1920s Parochial Hall. They include a special one-off gig by three titans of the trombone – two-time Grammy award winner Michael Dease alongside jazz legends Mark Nightingale and Dennis Rollins.
Artistic Director Barney Stevenson said:
"Arun Ghosh brought us a spellbinding sell-out gig at our 2015 festival and we're delighted he's chosen to return to Marsden to launch his new album.
"Our Bones of Wrath gig, with jazz legends playing instruments from Honley-based Michael Rath Trombones, also promises to be something really special.
"Alongside the headliners, we'll also have dozens of free gigs in Marsden's pubs, clubs and cafes and on our outdoor stages.
"It's really important to us that the majority of the gigs at the festival are free so that as many people as possible are able to experience live jazz music. We got a great response to our Adopt of Gig scheme last year and we hope festival goers will continue to support the free gigs this year."
Clarinettist and composer Arun Ghosh will be in Marsden for the first ever live performance of his new double album – the Blue Light the Red Light – before heading off on UK tour.
Other gigs taking place in Marsden's 19th century Mechanics Hall will include performances by international supergroup Meier-Budjana and Rene Alvarez's eight-piece salsa band.
And other Parochial Hall gigs will include a tribute to Duke Ellington by the Tom Harrison Group featuring Cleveland Watkiss, and a performance by pianist and saxophonist duo Alcyona Mick and Tori Freestone.
More details on all this year's gigs, as well as information on how to adopt a free gig, are available at www.marsdenjazzfestival.com or by ringing 0800 6125 649.