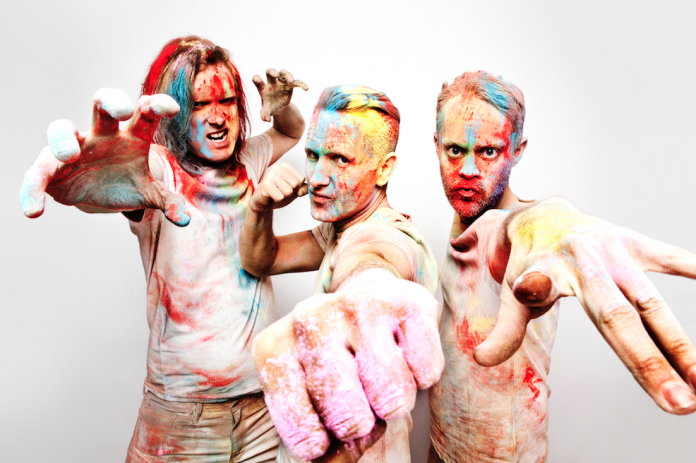 Ash will kick off their UK tour in style at Holmfirth's Picturedrome on August 13th. The veteran Downpatrick trio have enjoyed a fortuitous career spanning more than two decades and are currently touring latest release 'Kablammo!' – a high-octane return to the frontline of pop punk for an act who must be considered amongst the nation's great guitar bands.
Guided by evergreen frontman, Tim Wheeler, Ash have released 18 Top 40 hits, a seismic No. 1 debut album and a raft of era defining singles like the unforgettable 'Burn, Baby Burn', 'Shining Light' and 'Oh Yeah'. The band have come a long way since being signed to Infectious Records at the age of 18. After leaving school and embarking on a sold out riot around the UK, 'Girl From Mars' crashed into the UK Top 20, and established Wheeler as a writer of truly great pop tunes.
Recent album 'Kablammo' comes eight years after 'Twilight Of The Innocents', the album Ash vowed would be their last. The band return with renewed enthusiasm for playing together which is writ large over the album's 12 tracks and in the 'in your face' quality" which has made Ash one of the UK's best-loved bands.
Venue: Picturedrome
Address: Market Wlk, Holmfirth. HD9 7DA
Date: Sun 13 Aug 2017 (7.30pm doors)
Tickets £17.50