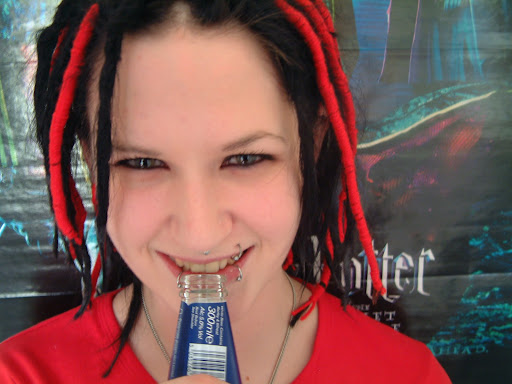 With preparations for the 5th edition of TOMORROW'S GHOSTS FESTIVAL well underway, Whitby's premier gothic arts and music festival has announced a new partnership for 2022.
The festival will be teaming up with the SOPHIE LANCASTER FOUNDATION. A charity committed to stamping out prejudice, hatred and intolerance everywhere, the ideals of the Sophie Lancaster Foundation and Tomorrow's Ghosts couldn't be any closer aligned.
A dedicated fan of all things gothic, Sophie Lancaster lived and breathed all the music, fashion and styles that make the subgenre so unique and beautiful. Sophie was cruelly attacked and murdered by a gang of boys simply because of what she looked like. The judge at her murder trial recognised the brutal unprovoked attack as a hate crime, equal to all other strands of hate. She was just 20 years old. In the wake of this tragedy, Sophie's mother Sylvia set up a foundation in her name to promote a greater sense of empathy in society for those who are different and to fly the flag for those alternative people who make our communities greater places to be.
14 years on from Sophie's tragic passing, Tomorrow's Ghosts is honoured to be aiding the exceptional work of the Sophie Lancaster Foundation as a key partner at the 2022 festival. As well as having a stall at the event and talking about their work, the Foundation will be undertaking educational workshops with local schools in the run up to the festival.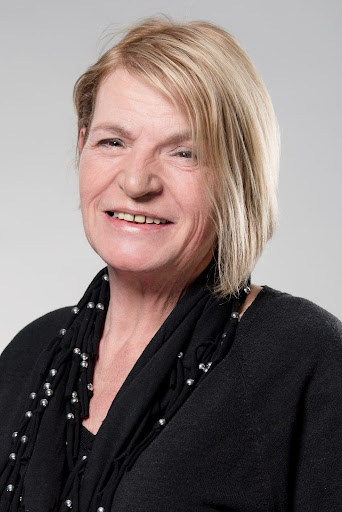 Speaking about their upcoming involvement in Tomorrow's Ghosts Festival, Sylvia Lancaster, Chief Executive of the Sophie Lancaster Foundation, and Sophie's Mum, commented "We are so excited to be back in Whitby. From the very beginning, the Goth community took us to their hearts and I will always be so very grateful. It was the Whitby Goths who organised a petition to recognise Sophie's murder as a hate crime and this has underpinned everything we do as a charity. What is wonderful, is that Tomorrow's Ghosts Festival is being developed with a shared mission to stamp out prejudice, hatred and intolerance everywhere. I always love our visits to Whitby and I look forward to working with Richard and the Festival team to develop an event that's truly diverse and celebrates difference."
Expressing the Festival's delight to be working with the Sophie Lancaster Foundation, Richard Maides, Creative Director for Tomorrow's Ghosts added "We are overwhelmed to confirm that one of our event partners will be the Sophie Lancaster Foundation. The joy of Tomorrow's Ghost Festival is that our event appeals to an audience with a wonderfully broad taste in music, fashion and culture. This is to be celebrated. We believe our audience is one that is tolerant of the beliefs and appearance of all others in all walks of life and whatever path they may choose to take. We acknowledge that despite our audience having such tolerant and open minds, others sometimes do not. We are now in a privileged position to work with an organisation that at its core promotes the same values we have, which is to stamp out prejudice, hatred and intolerance everywhere.
By working closely with the Foundation and their team to promote their campaigns and also to develop our own work in Whitby, we believe we can collectively raise awareness about hate crime. We hope this will give our followers and others the resources to educate those around them to promote greater tolerance for all things in life."
FOR MORE INFORMATION
w/ https://www.tomorrowsghostsfestival.co.uk
Sophie Lancaster Foundation
w/ https://www.sophielancasterfoundation.com
f/ https://www.facebook.com/thesophielancasterfoundation
t/ https://twitter.com/sophie_charity
i/ https://www.instagram.com/sophie_lancaster_foundation/
ABOUT THE SOPHIE LANCASTER FOUNDATION
Sophie Lancaster was a young woman who was murdered for being different. She and her boyfriend were creative, artistic people who dressed in their own unique way. They were attacked by a gang of five boys in a park in Bacup, Lancashire on 11 August 2007. The gang attacked Sophie's boyfriend first and then turned on her, carrying out a brutal and sustained attack. Sophie remained in hospital for 13 days, before following medical advice, the family agreed to life support being switched off. Sophie died on 24 August 2007; she was just 20 years old.
Sophie's mother, Sylvia, had seen at first-hand the abuse and prejudice her daughter had previously been subjected to, because of how she dressed. During the long hours at hospital, Sylvia decided that when Sophie was better, they would go into schools and talk to young people about differences, and how it is ok to be who you are and express yourself in your own way. Sadly, Sylvia never got a chance to do this with Sophie.
Sylvia was determined that she would carry on this work and The Sophie Lancaster Foundation was established as a lasting legacy to a beautiful life cut short by violence. The charity works to promote tolerance and acceptance for others – however we are different, and champions alternative people in our communities. The Foundation's mission to stamp out prejudice, hatred and intolerance everywhere, can be summed up in one word. SOPHIE.
ABOUT TOMORROW'S GHOSTS FESTIVAL 2022
The festival that unashamedly paints the town black, Tomorrow's Ghosts Festival will return to Whitby for Halloween 2022. The ultimate celebration of all things Gothic and alternative, the festival will return to its spiritual home between Friday 28th to Sunday 30th October 2022. A weekend that relishes in the darkest of arts, from music to markets, performance to literature, and so much more, the festival remains central to the wider events taking place across the town, the official birthplace of Dracula for what will be its fifth year.
Shaping-up to be a vintage year, The Loveless (a.k.a Marc Almond, Neal X, Mat Hector, Ben Ellis, and James Beaumont) were recently announced as the Saturday night headliner. They join a line-up sporting a smorgasbord of gothic desirables drawn from across Europe & the USA including original goth rock messiahs Fields of the Nephilim who will headline on the Friday night, plus very special guests Into A Circle, Ghost Dance, and Balaam And The Angel, as well as exclusive performances from Bootblacks, All My Thorns, AND Evil Blizzard present… 'Blizzoween'.
Established in 2018, Tomorrow's Ghosts Festival takes place annually at The Pavilion in Whitby (UK). A celebration of all things Gothic that also embraces a wide range of alternative culture, the festival aims to host both established and up and coming bands to reflect the diversity of the goth and alternative music scene as well as similar highlights from the mediums of film, art, guest appearances and theatre. Previous editions have hosted acts including Wayne Hussey & The Divine, Peter Hook & The Light, New Model Army, Paradise Lost, Fields of the Nephilim, Pop Will Eat Itself, The Chameleons, Pink Turns Blue, Salvation, Evi Vine, The Membranes, The Eden House, Sometime The Wolf, The Society, Terminal Gods, Sweet Ermengarde Saigon Blue Rain, Christine Plays Viola, Mercury's Antennae and Clan of Xymox.
Dabbling in the dark arts to provide one of the most unique festival experiences in the country, expect diverse performances and surreal happenings aplenty when Tomorrow's Ghosts returns on Halloween weekend 2022.
TICKETS
Tickets for Tomorrow's Ghosts Festival are on general sale NOW. Links and prices are as follows:
Friday Night Tickets – 28th October 2022- £38.00 Advance STBF
General Sale: https://bit.ly/3l2LRlS
Saturday Night Tickets – 29th October 2022 – £38.00 Advance STBF
General Sale: https://bit.ly/3xiOMMd
Weekend Tickets – Friday 28th & Saturday 29th October 2022 – £70.00 Advance STBF
General Sale: https://bit.ly/3r6EjTg
Ages 8+
Under 14s to be accompanied by an adult over the age of 18 at all times. Over 18s only for after show club night events.
LINE UP SO FAR
Friday October 28th 2022
Headliner – Fields of the Nephilim
Special Guests – Ghost Dance
Evil Blizzard present Blizzoween
Bootblacks
Saturday October 29th 2022
Headliner – The Loveless
Special Guests – Into a Circle
Very Special Guests – Balaam And The Angel
All My Thorns