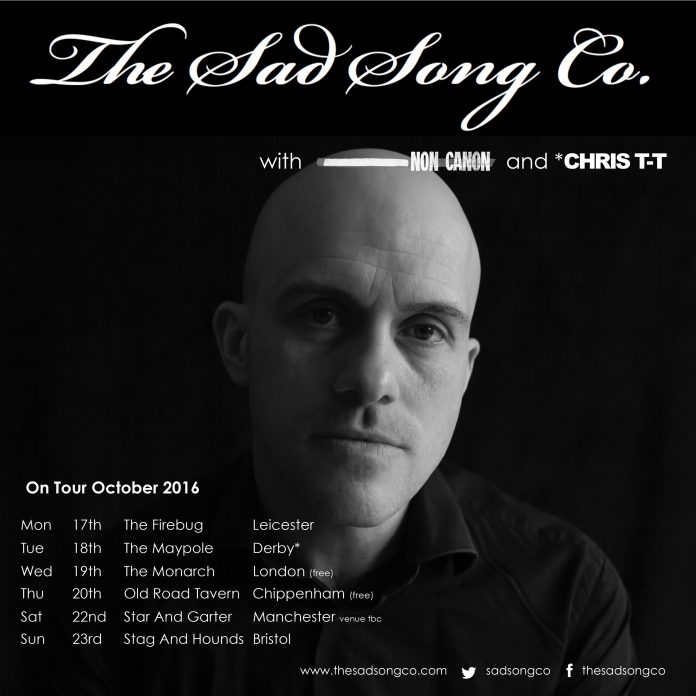 The Sad Song Co. release their third album 'in amber' on November 18th 2016. The album was recorded in five days during 2015 with Graeme Stewart (Radiohead, Jonny Greenwood) and George Shilling (Stornoway, My Bloody Valentine). In order to try and re-engage the fans after a long absence caused by main protagonist Nigel Powell's work with Frank Turner, the first step was a successful pre- order and special edition campaign orchestrated with PledgeMusic.com.
The album exists in the space between alternative guitar rock, singer/songwriter and progressive/art pop, and is a loose concept album based around stories of people in and around an old people's home, accompanied by prose that shapes and enriches the songs. It is Nigel's most powerful piece of work since Unbelievable Truth's debut Almost Here in 1998 (which he also co-wrote and produced), with echoes of Elbow, Peter Gabriel and Alt-J.
What people are saying
Mischa Perlman (NME / Noisey / AP): "Incredible"
Mark Kelly (Marillion): "Excellent song writing… on rotation"
Chris T-T (UK singer songwriter): "Extraordinary: a seriously brilliant record"
About The Sad Song Co.
The Sad Song Co. is the solo project of Nigel Powell, previously founder member, producer and writer for Unbelievable Truth, currently drummer for Frank Turner And The Sleeping Souls and Dive Dive. 'in amber' is the follow up to 2003's miseryguts and 2007's Poignant Device.
Tour Dates
Mon 17th Oct – Firebug, Leicester
Tue 18th Oct – The Maypole, Derby
Wed 19th Oct – The Monarch, London
Thu 20th Oct – The Old Road Tavern, Chippenham (free show)
Sat 22nd Oct – The Star And Garter, Manchester
Sun 23rd Oct – The Stag And Hounds, Bristol
Also on the bill is Non-Canon, new guise of Bristol artist Oxygen Thief. In Derby both are on the bill with Chris T-T, respected veteran Brighton singer-songwriter. The Sad Song Co. will be a duo of Nigel Powell and Jason Moulster for all of the shows.