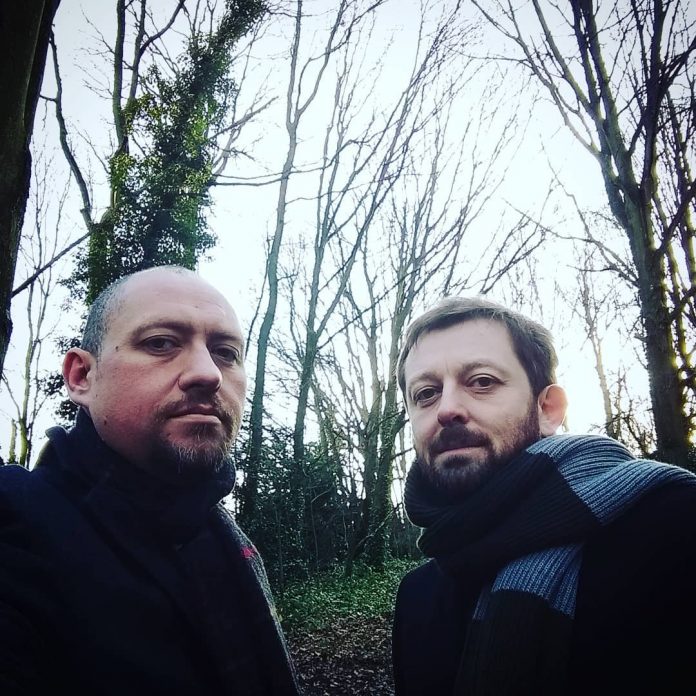 ARTMAGIC are Richard Oakes, who is the guitarist from SUEDE and Sean McGhee, collaborator with ALISON MOYET, ALANIS MORISSETTE, KATE HAVNEVIK. This gig is the first in a series of pre-Shuttle Shuffle Festival events.
The gig is part of their national UK tour to promote their latest album 'The Songs of Other England' which is out now.
Gig info
SORM Studios, 5 Cater Street, Little Germany, Bradford BD1 5AS will be hosting the event on Saturday 11th May 2019. Doors will open at 7pm.
Tickets are available online at http://yorkshireticketshop.co/artmagic-gig.html and at www.skiddle.com
Adv £9 / VIP Bundle (includes ticket + signed CD) £15.
More information
Richard and Sean formed the band in 2008 and have managed to produce two albums whilst juggling their time between constant writing and touring with SUEDE, for Richard and Sean has continued his career as a singer and producer and more recently working with Alison Moyet as her backing singer, musical director and notching up co-writing credits on her 2017 top 20 album.
The band's sound has been described as having pastoral qualities with wistful chorus', layers of rich guitars and slow-burning melodies. Taking their influences from Pink Floyd, Peter Gabriel, Talk Talk, Thee Oh Sees and Field Music.
The gig has been co-ordinated by Andrew Sugden and Tim Hey Wilson to highlight some of the bands and venues which will be taking part in their main event later in the year at THE SHUTTLE SHUFFLE FESTIVAL
https://shuttleshuffle.weebly.com/
https://www.facebook.com/shuttleshufflefestival/