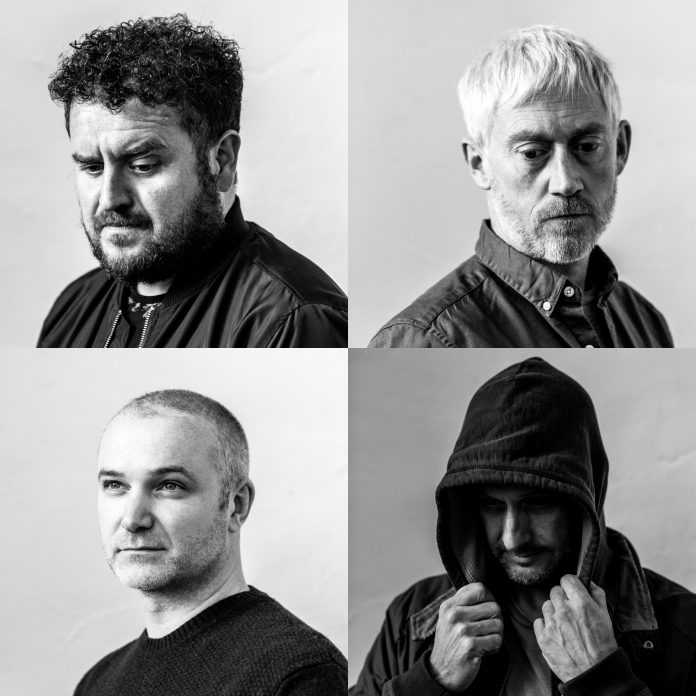 CASINO ROCKETS have announced they will be playing a free open-air hometown show at HALIFAX GRAYSTON UNITY on FRIDAY 27 AUGUST. This will be the band's first show since before the pandemic struck and follows the release of their debut album, REALITY DISTORTION FIELD, which came out in May.
With an impulsive and mesmerising approach to rhythm, and a force that drives through the heart of the album, CASINO ROCKETS operate within a world of alt / math / post-rock utilising intricate guitar patterns and wall-of-sound synths to create rock with a discerning edge.
Produced by Steve Whitfield (The Cure, The Mission, Jane Weaver) and mastered by Dez Ford (Scenius, The Fossil Collective, Klammer) REALITY DISTORTION FIELD, as the band themselves admit, is an album of, "Persistence and perspective, a journey from the bleakness of the mundane to the exhilaration of elevation; an adventure between the rock bottom and the summit".
CASINO ROCKETS are TIV WHITAKER (vocals and synths) RICK ANDERSON (guitars and vocals) DAN LEA (bass, synths and vocals) and – out of necessity – the unrecognisable CHRIS (drums).
REALITY DISTORTION FIELD is available now on download and vinyl from: https://casinorockets.com/
WEBSITE https://casinorockets.com/
FACEBOOK https://www.facebook.com/casinorocketsuk/
INSTAGRAM https://www.instagram.com/casinorockets/
SPOTIFY https://open.spotify.com/artist/23TiFdf5dUZYchJxDfpY6K
YOU TUBE https://www.youtube.com/channel/UCWIlKrZFaIv8kj_L-_i42XQ