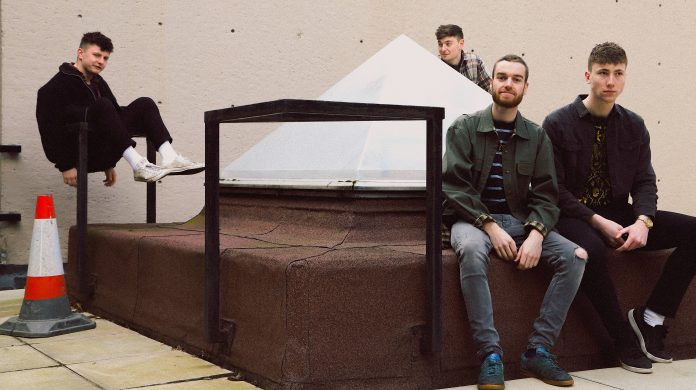 Following the release earlier this year of their second single, 'Not a Threat Just a Warning', FUDGE. are back with their third outing, 'HUGGER-MUGGER', which will be launched at the 360 Club at Leeds Lending Room on Friday 11 October. It may be advisable to book tickets early. And if their last single launch gig at 360 Club is anything to go by it promises to be a messy one people.
Ticket link: https://www.crashrecords.co.uk/fudge
Since the release of 'Not a Threat Just a Warning' in February, FUDGE. have played a number of raucous, sold-out headline shows, supported Strange Bones and, during the summer, performed at Leeds and Reading Festivals and Bingley Weekender, where the torrential rain on an outdoor stage did nothing to dampen the enthusiasm of either the band or their vociferously loyal following.
Now comes HUGGER-MUGGER, a furious example of the sound and swagger, the confidence and attitude, the menace and joy that every one of their songs brings. LSF will be reviewing the single, watch out for our review.
CAM | vocals: "I wrote this song about Otto because he was pissing me off at the time."
OTTO | guitar: "Our last tune, Not A Threat Just a Warning, was serious and it served a purpose. This tune is a tune to drive to and get hyped to; it serves no further purpose than to get you going."
JOSH | bass: "It's a soundtrack to mosh to and escape from your mundane real world the next time you come see us live, if you've got the minerals."
ANGUS | drums: "Search the definition of hugger-mugger on Google; that's pretty much it."