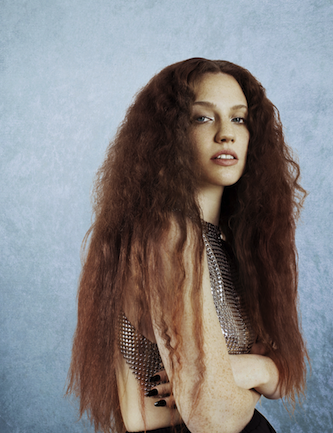 The Jockey Club Live and Haydock Park Racecourse are pleased to gift North West music fans an early Christmas present with the announcement that JESS GLYNNE and RICK ASTLEY are the first acts for their summer season, headlining the open-air concerts on Friday 7th June and Saturday 20th July respectively. As an added festive bonus, there is a special offer on early bird tickets.
In her first few years in the music industry, Jess has carved out a unique slot all of her own. Where others were contemplating the aftermath of heartache, she was always about standing on your own two feet. At the start of 2018, she took a listen back to her just completed second album, Always in Between. Like her blockbuster debut, I Cry When I Laugh, Jess brokers the hinterlands between pop, soul, R&B and house music on it.
When you look at the statistics that have marked her sky-rocketing career so far, there is probably a look of mild disbelief on your face…. I Cry When I Laughis one of the defining British pop records of its era. At the time of writing it has been a chart staple for 138 weeks. It debuted at number one, spawning 12 million worldwide singles sales, 39 weeks on the UK top 10, 2.5 billion Spotify streams, a sold-out UK arena tour, Brit, MTV: EMA, Ivor Novello, MOBO, Q and Glamour award nominations.
If you think you know Lancashire's Rick Astley, think again. The much-loved multi-million selling 80s icon returned to capture the heart of a nation with his #1 platinum selling album "50" in 2016 and this year returned with his stellar album "Beautiful Life" in the top 10. Back in 1987 his solo debut "Never Gonna Give You Up" was a global smash, Number 1 in 25 countries. Over the next 5 years Rick had 13 international hit singles. He became a viral sensation in the naughties and most recently he has been back in the studio creating new, touchingly intimate ballads, upbeat dance beats, hook-laden pop songs and soul stormers – packing in the cheeky lyrical references and the signature sing-along style that are instantly recognisable
Tickets will be on sale at 8am on Friday 21st December via thejockeyclublive.co.uk, with a presale available to customers at 8am on Thursday 20th December. Tickets for both Jess Glynne and Rick Astley start at £35 with an early bird Christmas offer of £30 for adults until midnight on the 26th December. Child tickets for both shows start from £17.50.